Without doubt the surprise package for many in this seasons' European Champions League has been Liverpool.Without a domestic league title win since 1990, Liverpool have had a turbulent 30 years or so. The time hasn't been entirely unsuccessful – the reds have still managed to pick up 12 major honours in that time, including a 5th European Cup. Can Liverpool win the champions league?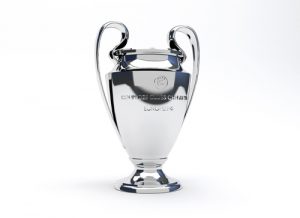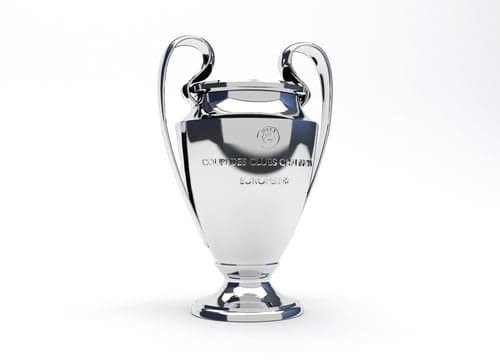 Despite cup success, it still doesn't get away from the fact that Liverpool qualified in fourth spot, meaning they had to go through a qualifying round. They beat the German side Hoffenheim to cement their place in Europe's elite club tournament.
Since there, it really has been a great run in the Champions League for Liverpool. Here are a few stats…
Record scorers in the tournament with 38 goals (10 more than their nearest rivals, Real Madrid).
Record number of assists in the tournament with James Milner laying on 9 goals for teammates.
Three of the top 5 scorers in the tournament are Liverpool players (Salah and Firmino on 10, Mane on 8).
But can they do it? Can Liverpool win the Champions League?
Why have Liverpool done so well in Europe?
Under manager Jurgen Klopp, they play a very fast, high-pressing style that not many in Europe are used to. Add to that the collective brilliance of Salah, Mane and Firmino and you have an attack that is the envy of many teams in Europe.
A firmer defence with the signing of Virgil van Dyke, plus the emergence of Trent Alexander-Arnold and the energy of Andy Robertson has left Liverpool tight at the back, dynamic in midfield and lethal up front.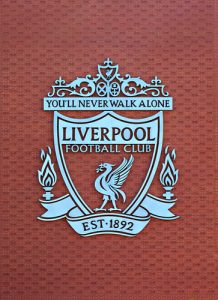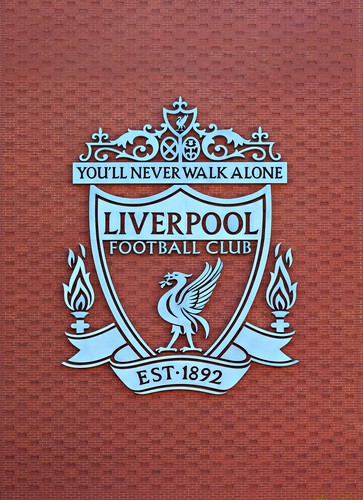 Perhaps Liverpool weren't taken seriously by the other teams in the competition – they certainly weren't a major threat on paper. They had to qualify the hard way, they've only been in the Champions League twice in the last decade (so weren't exactly blessed with experience), they hadn't spent the huge sums that rival teams had and on first glance at least, lacked any real world football stars having sold Coutinho to Barcelona in January.
It soon changed with huge wins against Maribor (7-0), Spartak Moscow (7-0) and Porto (5-0).
What lies ahead for Liverpool?
Having put themselves in a commanding position in their semi-final against AS Roma, Liverpool have to finish the job.
With a 5-2 lead it should be a relative formality, but having overturned a 3 goal deficit against Barcelona, Roma have proved they have what it takes to reverse a seemingly impossible result.
In the other semi final, Real Madrid will take a 2-1 lead over Bayern Munich back home to the Bernabau.
That's a tie that could go either way and despite being huge names in European football, neither the current Real Madrid or Bayern Munich sides are as good as their predecessors.
The first semi final between the two sides was a dogged affair, with a distinct lack of the quality we've come to expect from these two giants of the game.
Some critics have pointed out the ageing squads that both sides have, others are blaming the managers. Perhaps it's a mixture of the two. Either way, Liverpool will face a weaker version of both than they would have in previous years.
Can Liverpool Beat Either Side?
The short answer is yes, they can. At this level in a one-off game, any side is capable of beating another.
Where both sides are still incredibly talented, they fall short of recent vintages.
Despite their own frailties, Liverpool should be confident they can cause a bit of an upset against either one of these sides. With their unique style, a confidence from being the outstanding team in the tournament this year and a mixture of youth, energy and experience, they are capable of beating anyone on their day, as Premier League winners Man City found out recently.
That being said, there are ways to upset Liverpool….
They struggle to break down defensive teams. On a number of occasions this season Liverpool have been able to create clear chances against defensive teams, leading to draws or losses.
There are question marks over Dejan Lovren. Although generally he's a decent defender, he is prone to some calamitous errors. Against strikers such as Ronaldo or Lewandoski, those errors may be punished.
The squad fatigue may be an issue. It's been a long season for Liverpool and there is a genuine injury crisis at the club. Will the games catch up with them or will they find the stamina for one last push? Only time will tell.
Experience will be key. Real are the all-time leading club in the Champions League. They won it last year and are always one of the teams in the final stages. That level of experience could be key.
Bayern aren't shy of experience either – a regular semi-finalist, they've also dominated their domestic game for years. Winning breeds a confidence that Bayern will have in spades.
What will make Liverpool confident?
Mo Salah has been in scintillating form this year – he has set a Premier League goal scoring record and has 10 so far in the Champions League. Beyond that, Sadio Mane and Roberto Firmino have been scoring plenty and have caused defenders both home and away nightmares – all three sit in the top 5 scorers in the tournament.
Liverpool have an industrious and effective midfield, without it being flash. It works hard, it does its job well. They have a way of dominating teams and possession, creating chances for the front three.
The Gegenpressing style that Klopp, who had a hair transplant by the way,  uses is key to Liverpool's success. The players hunt the ball down when not in possession, forcing the opposition to make mistakes. By winning the ball high up the pitch, Liverpool are then able to counter attack quickly and effectively.
On their day, Liverpool are capable of beating anyone in the world. On an off day, they're capable of losing to weaker teams.
Lets hope they have a great day and bring back a sixth European Cup back to Liverpool and the UK!