It's that time of year again – the FA Cup Final 2018. The traditional curtain-closer on the English football league season. On Saturday, 90,000 fans will pack-out Wembley Stadium to watch the match, willing their team to win!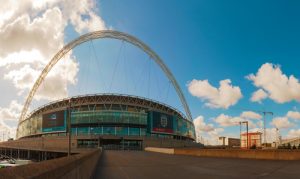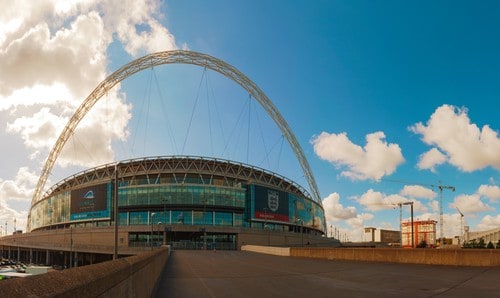 This year, the final will be contested between two of the most successful football clubs of the last couple of decades, Chelsea and Manchester United.
It's been an interesting season for both teams….
Chelsea
Chelsea are last season's Premier League champions, but they have struggled this term. Pundits have pointed to some questionable transfer decisions in the summer, most notably replacing star striker Diego Costa with Alvaro Morata of Real Madrid. Where Morata is undoubtedly a good player, he has struggled to adjust to the demands of the Premier League.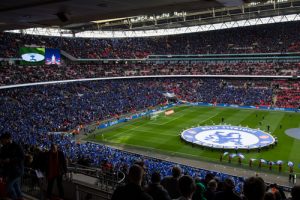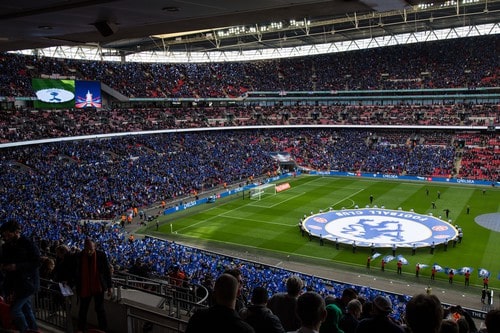 Midfield has been an issue for Chelsea too. Having sold Nemanja Matic to cup final opponents Manchester United, Chelsea brought in Tiemoue Bakayoko from Monaco. Where he too has talent, he hasn't quite had the same impact that the departing Matic had.
The transfer dealings, the tactics and the dressing room fallings out aside, one thing is clear – Chelsea have dramatically under-performed relative to last year.
On their way to the title in 2017, Chelsea amassed 93 points and had a goal difference of 52. This season, they limped into the top 5 with 70 points and a goal difference of 24. No matter which way you slice it, the drop-off in performances is dramatic.
Managerial Unrest
Since the Abramovic takeover in 2004, Chelsea have operated a revolving door managerial policy, with no fewer than 14 separate managerial appointments in that time – essentially one per year. The club have enjoyed a very successful spell in the time, but critics point to the rebuilding process that seems to have to follow every single managerial sacking.
This year appears no different. The rumour mill has been going into overdrive about Antonio Conte's future at the club, with some bookies offering odds as short as 1/8 on him being sacked at the end of the season. Maybe a cup win would secure his future, but following a 5th placed finish in the Premier League, I doubt it.
Manchester United
Since the departure of legendary manager, Alex Ferguson in 2013, Manchester United have been on a downward slide to normality.
For a 15 year spell, United were one of the best teams in world football. A series of questionable managerial appointments (and their resulting transfer business) brought United from the peak of English football to a top-6 team, capable of losing to anyone.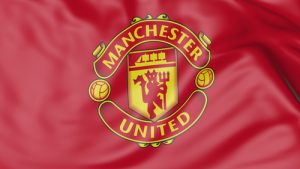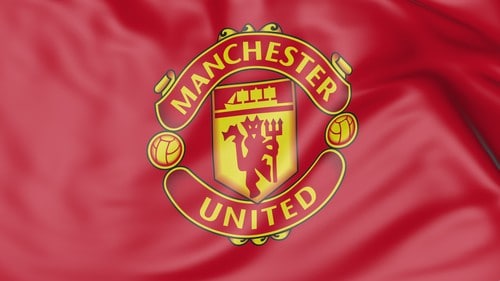 Spending big money didn't help. Louis Van Gaal broke the world transfer record trying to recapture the glory days, but the fans grew tired of the negative football he played. Admittedly, he picked up an FA Cup for the club, but enough was enough, the fans wanted him out.
A lack of champions league football was the ultimate blow and the board decided to terminate Van Gaal's contract.
Mourinho Arrives
Following the sacking of Van Gaal, in came Mourinho, the 'Special' one.
Fresh from a dramatic fall from grace at Chelsea, Mourinho arrived at Old Trafford to huge fanfare. Armed with a transfer kitty to rival anyone, he spent big money, trying to catch rivals Man City. Since his appointment in 2016, Mourinho has spent almost £300m.
Where he hasn't set the world on fire, there are signs that Mourinho is bringing back some glory to Man Utd. In his first season he captured the Football League Trophy and later on added the Europa League. This season, he has finished second in the Premier League and is in with a shout of winning the FA Cup. Not a bad return at all!
If City hadn't been so outstanding in the league, people may well be judging this season very differently.
Who Will Win the FA Cup Final 2018?
The bookies believe Manchester United are the favourites to win the cup – the average price they are offering is 11/13, whereas the average odds for Chelsea are 21/20. Although they don't view it as a definite, the bookies clearly favour United.
Taking both teams league seasons, it's clear to see why. United finished 11 points clear of Chelsea and 16 goals ahead. Although the fans at United may not be over-happy with the style of football Mourinho plays, the team seem harmonious and there are no reports of unrest.
A trophy will help appease the fans and if there is one thing Mourinho knows well, it's how to win finals.
Conte and his Chelsea team shouldn't be overlooked though. On their day they are a great side – they were the champions in 2017 and Conte himself has won plenty of trophies in both his playing and managerial career. He's not stranger to success.
If I had to make a prediction, I'd say United to win, but it won't be a pushover. Either way, hopefully it'll be a good game!