Over the years, travel has evolved considerably. Gone are the days of the only travel option being a week in the rain on a British beach, eating fish and chips and wishing you were somewhere else, like a fitness retreat holiday!
We now have all kinds of tourism – from the drop and flop holiday where you simply lie in the sun for a week, through to medical tourism (like we offer at Get Hair – take a trip to Turkey and travel home with a new head of hair!). There are adventure weeks, city breaks and everything in between.
One kind of holiday that is on the rise is the fitness retreat…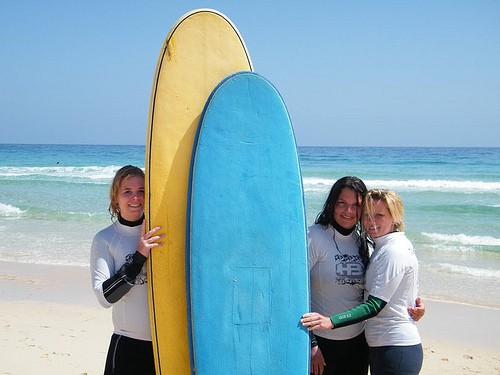 Why Are Fitness Holidays Growing in Popularity?
The market is growing in response to the increase in importance that fitness plays in our everyday lives. A lot of people don't just want to head to a Spanish resort to eat high calorie foods and drink beer all day any more. In most cases, the people who take these kinds of holidays end up heading home feeling more tired (from the late nights), fatter (from all the beer and foods) and more sluggish (because of both of the above affecting sleep quality!)
As with anything, there are a number of different types of fitness holiday, ranging from a fasting holiday where the aim is about weight loss, to yoga holidays and then on to a more mixed offering – there is something to suit every need.
What Type of Fitness Holiday Should I Choose?
This largely depends on what you need and what you enjoy. If you love yoga and need a good de-stress, maybe a quiet yoga retreat is your best option.
If your aim is to lose weight, there are all kinds of fasting retreats out there, which can provide a kick-start to weight loss.
Love walking? Then a walking tour could be for you.
Are you a cyclist? There are lots of cycling trips available to people.
More of an all-rounder and want a bit of everything – exercise, healthy food and adventure? Then you could try an Active Retreat.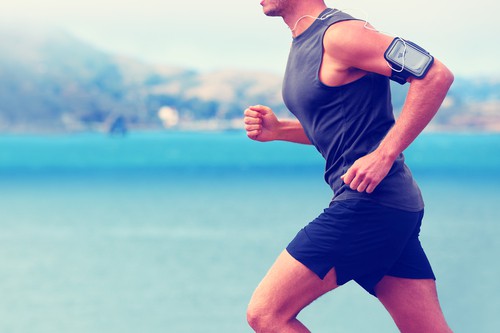 These holidays are all very different and which one you pick will depend on the type of holiday you like to have. When you do your research, you'll learn more about each one and it'll help you decide exactly the kind of fitness holiday you'd like to go along to.
If you've got a passion for one activity in particular, a fitness holiday can really allow you to indulge in your love for it, hence why the walking, yoga and cycling holidays can work. Other people like a variety of exercise and experiences, so the active retreat would be more suitable – especially if the idea of repeating the same activity day in, day out doesn't appeal.
Where are Fitness Retreats Held?
Literally the world over – you can head on a fitness holiday in the UK, or you can even venture as far as Australia and New Zealand. Most of the popular fitness holidays for people in the UK are in Europe – typically the weather is better than at home, it doesn't take long to get there and it is relatively cheap.
There are also benefits to a longer season if you head into Europe – in fact if you head further south to the Spanish Canary Islands, it's a year-round season, meaning you can escape for some winter sun if you like!
The only limits really are your budget – there is a fitness holiday for everyone out there if you can afford it!
What Happens On a Fitness Retreat?
Most fitness retreats will have a class or two most days, meaning you'll do a lot of exercise in the week. You'll also be given plenty of opportunity to rest and recover – it's a holiday after all!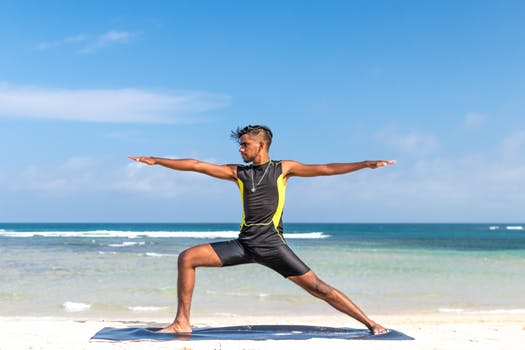 The classes will be designed in such a way that you'll be able to take part regardless of your level of fitness. Classes are led by an instructor or class leader who will ensure that you manage to take part even if you aren't at a peak level of fitness. They're usually inclusive holidays, not brutal training camps.
You'll usually be provided with some food, although it's unlikely you'll get an all-inclusive package. Most fitness retreats offer bed and breakfast or half board options, where most of the evening meals are provided – be prepared though, if you're going on a fitness retreat the food is likely to be very healthy! There's unlikely to be fried chicken and burgers available on site!
If you're on a varied Active Retreat style, each day will likely have a different 'main' activity, with some classes repeated, such as circuit classes or yoga – this will usually be down to the retreat owner making sure the timetable is balanced across the whole range.
How Much Would a Fitness Retreat Holiday Cost Me?
Again, a retreat cost is varied depending on the package on offer – some will be as little as £500 – others will run into the thousands. What you pay will very much depend on things such as location, service, time of year, activities, supervision etc.
As a general guideline, anything less that £650 is likely to be very budget, but do your research – look at reviews, speak to the business owners and make an informed decision.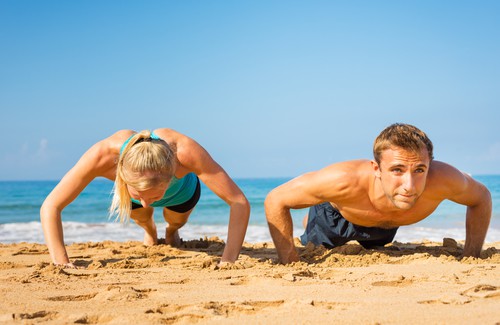 Fitness Retreat Holidays
Personally, I've done many fitness retreat holidays and loved them all – there's something nice about giving your body some exercise in the sun, whilst not having to worry about work stress. It's like a complete physical and mental recharge, which is a lot different from a week of hard drinking and overeating!