New City Travel Tips – Get The Most From Your Holiday
When travelling to a new city, it's easy to be overwhelmed – new sights, new sounds, new languages, new geography. With so much to see, do and take in, you can waste a lot of time learning more about your surroundings than you need to. We are here to help with our list of new city travel tips.
Having travelled all over the world, here is a snapshot of new city travel tips for anyone looking for a little adventure…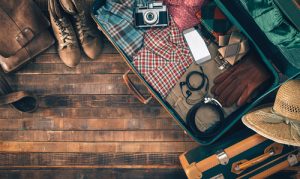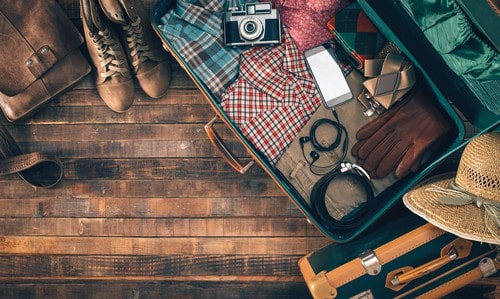 Research Your Destination Beforehand
You can do a lot of the groundwork before you even arrive in the new city. With the internet at your disposal, you can find out a lot about an area before you even set foot in the place.
My first port of call is usually TripAdvisor. The site hasn't always had the best of reputations – some say it's easy to manipulate the review scores of hotels and restaurants, but that's not what I'm looking for. I want to see the list of things to do and the honest feedback from visitor guests.
Using this, I draw up a 'hit list' of attractions I'd like to see. Once I have this list, I start to dig a little deeper into the reviews – I start with the 1* reviews. Find out what people didn't like (usually, it's just people with ridiculous moans, but it's good to be aware). Once I have that info, I look at the 5* reviews – lets find out what people loved.
Using a Tim Ferriss strategy, discount 50% of the 1* reviews and 50% of the 5* reviews and you'll be left with a more accurate picture.
After TripAdvisor, I then start to look at local tourist websites. What are the popular attractions? How much do they charge? Is there a pre-booking discount? This information can be both cost-effective and useful from an info point.
Finally, I like to understand my geography – what is the layout of the city? Where should I stay to make my trip easy and efficient – you don't want to waste time and money travelling because you picked the wrong area of town to stay in.
A little bonus tip is to use the information from independent websites, especially user-generated content. They're more likely to be accurate than tourist information websites (which have a vested interest in only showing you the good of an area). They also trump books because the web content can be updated immediately, whereas books can't so quickly date.

When You're There
Take a tour…
I like to see if I can take a bus or walking tour of a city – this lets you familiarise yourself with the place a little better, understand the geography more and take in a lot of places you may have missed.
Remember you're relying on the marketing budget of an attraction – if it's not high, there's a good chance you won't have even found it via your web search! A walking tour or bus tour can uncover some real gems, so keep your eyes peeled when around and about.
Lots of cities have hop on, hop off buses – for a reasonable fee you can take a wide-ranging tour of a new city. In a lot of cases these buses have audio guides in various languages so you can learn more as you go. If there's an attraction or area that piques your interest in particular, make a note of it and visit it later.
Learn about the transport….
Some cities have fantastic transport links, others do not! Either way, learning about the local transport options really helps you in a new city. Some cities have travel passes which can save you a lot of money if you buy a multiple-day ticket.
Some cities are best explored by bus, others by train and some even by boat. Either way, it's worth learning everything you need to know about the transport system so you can get make your way around the city quickly and easily. Most large European cities have great transport links nowadays.
Speak to your hotel staff, or local restaurant staff….
These guys are employed in the hospitality industry, so they'll deal with tourists every day. This is important for a couple of reasons…
They probably speak fantastic English, so will be able to provide you with great information.
They'll know the areas of interest for tourists, so will have additional information that will be interesting to you.
If you speak to hotel staff in particular, they'll also provide you with information on the best way to reach areas of interest to you. This is particularly useful so you don't get lost on your way, but also so you don't waste time on a longer journey than you need to!

Plan your trip….
Like a lot of things in life, a little planning goes a long way. If you can organise your time effectively, you will make sure you'll visit particular areas of a city before moving on. This way, you can make a single trip to a region and explore the whole area, before moving on to the next area of interest.
If you fail to plan your trip effectively, you can end up wasting time re-visiting areas multiple times which costs you time and money.
Look at maps, ask questions and do your research. The planning done at this point may prove invaluable whilst on your holiday.
Finally…
Enjoy your visit! Travel is an absolute luxury and one of the best things you can do. It broadens your mind, your horizons and your experiences – throw yourself into the world of travel and you'll never look back! You'll be a better person for it too. These new city travel tips will make the whole process much more relaxing, enjoyable and worthwhile.