Like Antony and Cleopatra before them, many couples have discovered the joys and splendour of Turkey. No matter what piques your interest, couples with many varied interests can enjoy what Turkey has to offer. From the unspoiled beaches, to Greek ruins, to adventure sports, Turkey has it all. Here we've collected a selection of our favourite romantic things to do in Turkey.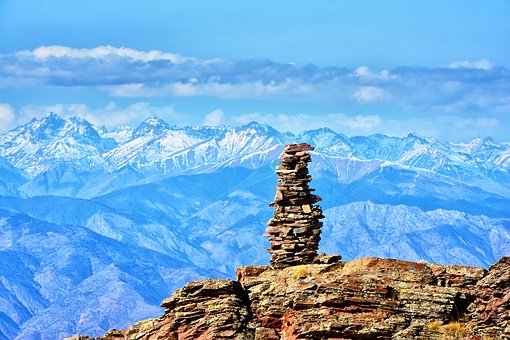 A Phaeton ride around the Prince's Islands
This cluster of nine islands in the Sea of Marmara, southeast of Istanbul, are a wonderful escape from the hustle and bustle of Istanbul. If you don't have time to visit all five islands, Büyükada is the largest and most popular with tourists. Accessible only by ferry, the island is car-free (only emergency services like ambulances are allowed) so the most popular method of transport are the Faytons – horse-drawn carriages. What could be more romantic on a balmy summer evening than a fairytale carriage ride around the island?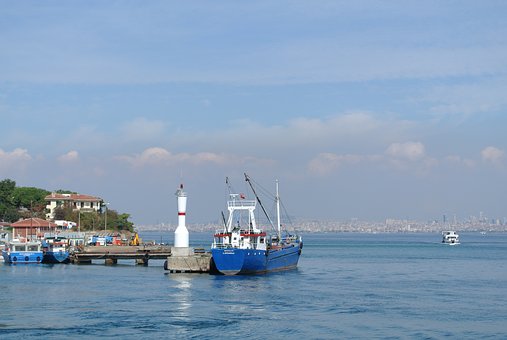 Have a picnic at the Manavgat Waterfall, Side
A place of exceptional beauty, the Manavgat Waterfall is located near the city of Side. Situated in the midst of an enchanting pine forest, the river water is refreshingly cool, a lovely contrast to the warm Turkish climate, so why not take a little swim. If you arrive in the evening the waterfall is lit up with fairy lights, a charming place for an evening picnic.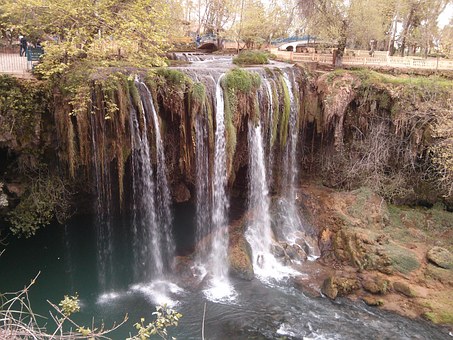 Watch the sunset from Galata Tower, Istanbul
Built in 1348, the Galata Tower is one of the oldest and tallest towers in Istanbul. You can take an elevator and two flights of stairs to reach an incredible 360 degree panoramic view of the city and the Bosphorus strait. In the evening the 9th floor is used as a restaurant. Sit back and dine while taking in a beautiful view of the sun setting over the Golden Horn.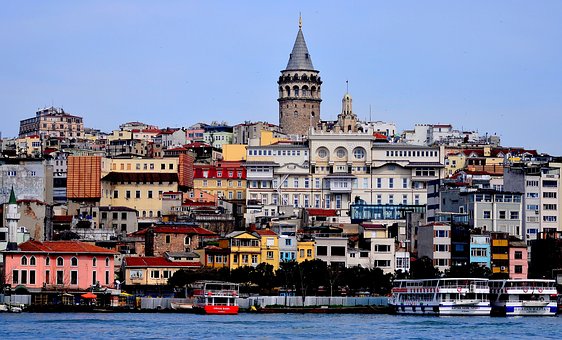 Take a dip in Cleopatra's pool
Located in Hierapolis – whose name literally means "sacred city" – the site of the Pamukkale (a UNESCO World Heritage site), Cleopatra's pool is a man-made pool of clear warm water, said by legend to have been a gift from Mark Anthony to Cleopatra. An earthquake in the 7th century caused many pillars to fall into the pool, so visitors now have the opportunity to swim amongst ancient Roman ruins. So take inspiration from Marc Antony and Cleopatra's secret meeting place and enjoy a romantic swim in the warm, slightly bubbling hot spring water.
Float in a hot-air balloon over Cappadocia
Known for its unique landscape, Cappadocia's soft rocks have been eroded over thousands of years of rain and wind to form lunar like "fairy chimneys". The best way to experience this breathtaking landscape is from the sky. Take a hot-air balloon flight at dawn to get the best views of the orange and white mountains and valleys.
Take a stroll through Şirince
Famous for its olive oil and fruit wines, Şirince is a tranquil hill town. Legend says that its former inhabitants named it "Çirkince" – meaning ugly – as they didn't want any visitor to come and spoil the beautiful town, however they were found out and the town has since been renamed Şirince – meaning "sort of sweet, charming". Take a stroll through the narrow streets and sample the fruit wines made by locals in the vineyards and peach gardens, while admiring the authentic Ottoman houses.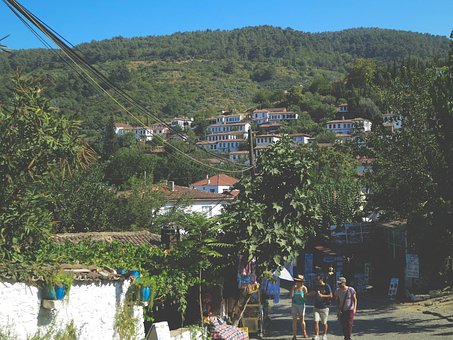 Hiking through Kackar Mountains
For the adventurous couples out there the Kackar mountains provide the perfect adventure holiday. The most popular activity is hiking through the spectacular landscape, visiting yaylas – alpine villages – however it's also possible to take part in white-water rafting and ski touring.

Take a dive in Kaş
Kaş is a hotspot for a number of different water sports like sea kayaking, paragliding and sailing, but it boasts a reputation of being the best place to dive in Turkey and on of the top 100 diving destinations worldwide. The clear waters provide excellent visibility and the are several wrecks to see, including two plane wrecks – one plane is still intact and experienced divers can actually go inside it!