For most men, summer is time when we want to look our best. We're outside more, attending parties, going on holiday and generally just out and about more than we are in the darker, colder winter. In this article, we're going to share some summer style tips for men.
With men taking more care and attention over what we wear, there's more of an understanding that a summer wardrobe needs to be different to our winter attire. You can't wear heavy jumpers, coats and thick trousers whilst out and about on the hottest of summer days – not if you want to be comfortable, anyway!
Here are our simple summer style tips for men…
Opt for lighter shades
Lighter shades can really help to draw subtle attention to a tan. The obvious colour is white, but you don't even have to go too far off-piste shade-wise to use colour stylishly. Powder blues, light pinks, light greens and yellows will help to bring out skin colour – just make sure you have a tan, because if you don't then any of those colours can have the opposite effect and leave you looking washed-out and pale.
Pair them with a darker shade on your bottom half and you've got a really simple but balanced, stylish look that can be dressed up or down to suit the occasion. Lighter, brighter shades always work best in summer and are a nice change from the more subtle, neutral shades we often settle for in winter.
Accessorise Correctly
The ultimate summer accessory has to be sunglasses. There are literally hundreds of styles to choose from – frame and lens combinations are seemingly endless. If you want to go for a timeless classic though, a pair of aviators are hard to beat.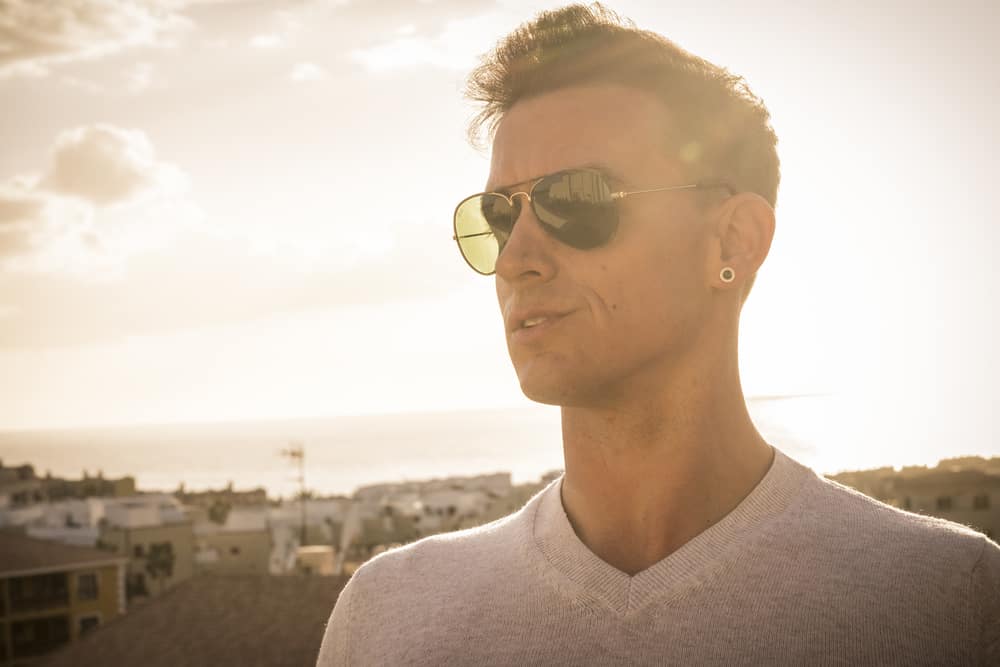 Suiting most face-shapes, the classic aviator style can be adapted for different looks. The original (and probably still the best) aviator sunglasses are made by Ray-Ban. They're not cheap, but the range is enormous and you'll find the frame style and lens shade to suit your needs. They're a sympathetic frame shape that will suit most faces. They can be dressed up if you want to wear them at a smart function, or dressed down for a day on the beach, offering both style and versatility.
Pick Your Materials Carefully
This is a simple tip that is too often ignored in the summer – the fabrics you wear can dramatically alter how sharp your dressing is. In summer this is particularly noticeable, because there is an abundance of lighter, more relaxed materials. Take shorts for example – by switching your casual, surfing-style board shorts for chino shorts, you can make a simple item a lot smarter yet still maintain your overall look.
Another example is with shirts/t-shirts. By switching a t-shirt for a short sleeve shirt, you keep the same short sleeve look but dress it up into something a little smarter.
Opt For Simple and Stylish Footwear
At the risk of sounding a bit grim, hot weather often means sweaty feet, so pick your shoes carefully. One of the classic summer styles is the flip flop. The problem is, they're often ignored or dismissed because of their association with cheap, garish plastic flip flops. If you look for smart leather styles, you can find some really nice classic looks, allowing your feet to breathe whilst keeping your overall look sharp.
For a smarter look, pairing a classic pair of leather or suede deck shoes with chino shorts and a casual, open-necked shirt is always a winner. Complete the look with a pair of aviators and you're set for any party!
Get Your Shorts Right
When it comes to shorts, it's so easy to get it wrong. Of course it helps if you've got decent legs (which you will have if you followed advice from previous blog posts), but getting the length, style and material right is really important.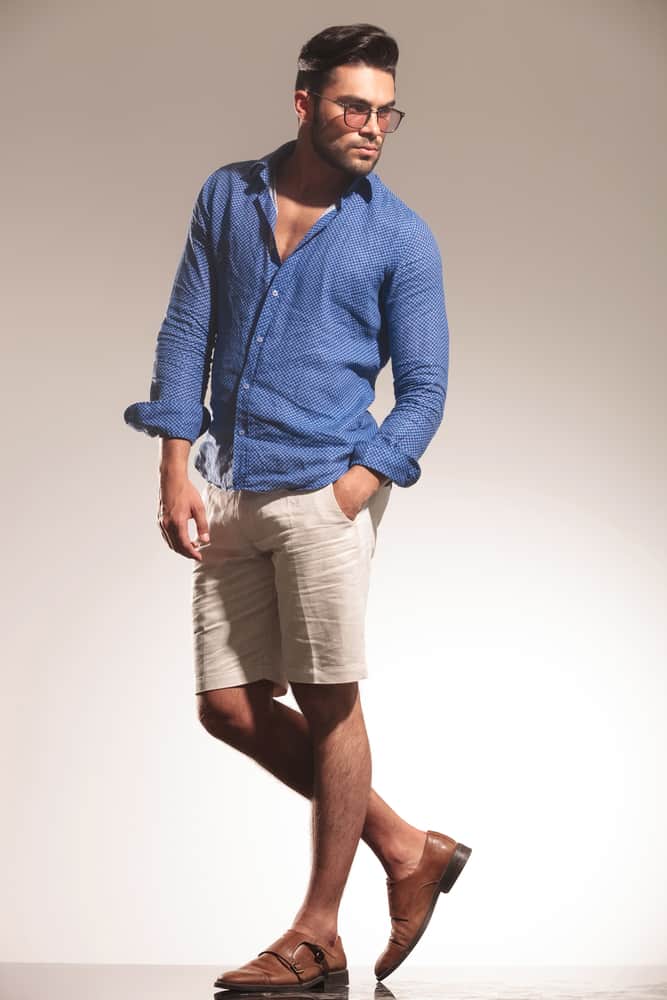 As a rule, the smartest choice is classic, plain chinos – they're versatile and can be dressed to suit all kinds of occasions. They're also available in a variety of lengths, which is important. The biggest faux pas when it comes to shorts is picking the wrong length – get them too short and they look like hot pants. Pick long shorts and they look like you've out-grown your trousers – they also have the effect of making your legs look really short!
The best length for most men is just above the knee – short enough to be short, long enough to be smart.
Simple Summer Style Tips For Men: Concluded
Where winter fashions can be complicated on account of layers, fabrics, coats, scarves etc etc, summer is about less is more. Pick simple styles, wear them well and experiment with colour, styles and accessories. There are only guidelines, not rules so just have some fun and experiment with your summer look!