This is the first in an unofficial series on interesting jobs – essentially we are going to interview people about their job. The purpose is to give an insight into a day in the life, the thoughts and thinking and how they see their role and the wider industry they work in. In today's Tell Me About Your Job, we are speaking to David Sullivan, the Academy Director at Stalybridge Celtic Football Club, the football coach.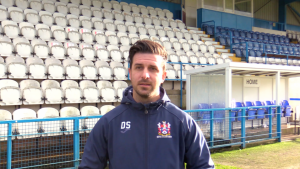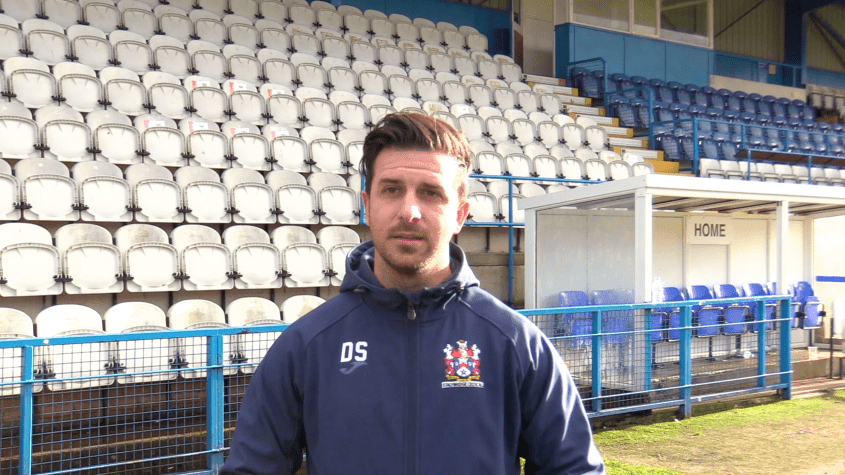 He is responsible for everything with the academy, from the administration to the coaching. Here he tells us all about his job…
GetHair: Tell me about your job. What's the best part about it…?
DS: It's what I love to do. I've been a football fan all of my life and when I knew I wasn't good enough to make it as a player, coaching was the next best thing for me! I always wanted to be involved in football in some way, so when I got the opportunity to get involved with the game at a professional level, I jumped at the chance!
GetHair: What does a day look like?
DS: The day starts with me planning my sessions for training. There may be something in particular I want us to work on in training, so I will design the session around that. Once we have done the technical work, the players then work on their fitness so will head into the gym.
I then have my managerial admin. I run our academy, so I liaise with the college a lot – we have an FA obligation to make sure the players are educated academically as well as from a football point of view. The reality is not all of the boys with talent as a teenager will make it as a professional football player.
The rest of the admin time is taken up with the club business, speaking with the league, officials, players, social media, emails etc. No two days really look the same, aside from match days.
On match days, I try to keep the day as clear as possible. I typically pick the team a day or two ahead of the match so the players know if they are in the side or not. We then travel to the ground together before the game, warm up and play. If we get it right, we pick up 3 points!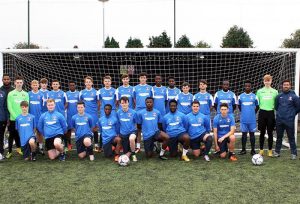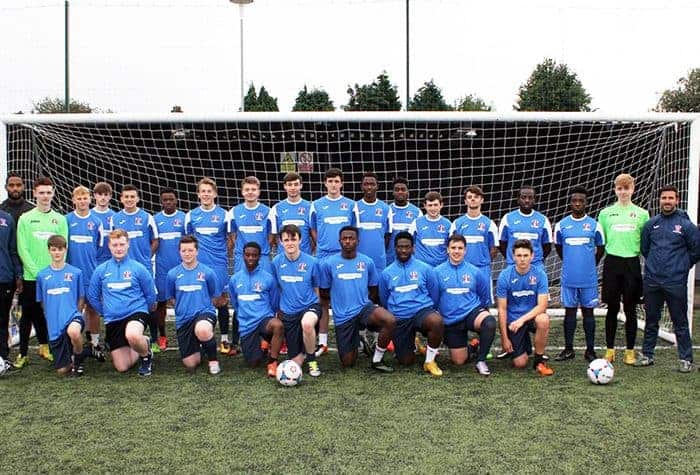 GetHair: How did you get into your industry?
DS: As a non-professional footballer, I didn't have an open door. I'd done some basic coaching alongside my job when I left school. When I was made redundant aged 21, I threw myself into it properly. I went back to college to study my NVQ's in football coaching, so I was an FA certified coach.
As a qualified coach I then had something to offer, so I started to volunteer at Stockport County. I worked with the younger children and gained experience coaching players at a higher level.
From Stockport County I moved on to Bolton Wanderers, working with their academy players. This was great, but in order for me to move on beyond coaching young kids I had to move on. I was offered a chance to assist Keith Briggs (former Norwich City player) at Stalybridge Celtic and have been here ever since!
When Kieth left the club, I was offered the chance to head up the academy which was perfect – I have responsibilities beyond just coaching yet still maintain plenty of coaching contact with the players.
We won our league last year and have promoted 7 players into the first team squad, so we're doing something right!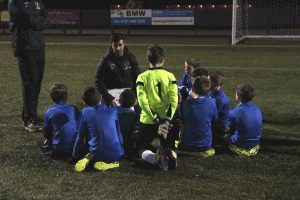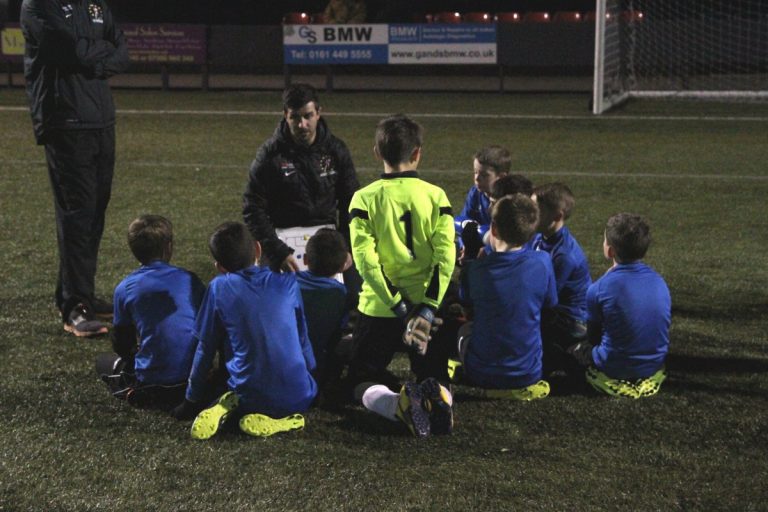 GetHair: How do you think your industry will change in future?
DS: The industry and the game is changing all of the time – the money at the very top level is increasing and the technology is changing too. Margins of victory are smaller and as a result there is more time and emphasis going into data.
I think football will be more like the American sports soon, with statistics and data shaping coaching and transfer decisions more than ever. We're already seeing that at the very top level of the game, but as the technology becomes more widely available it will filter down to the lower leagues.
We already use some data and have individualised training plans, but the direction of travel for the sports industry and football in particular is for data and analytics to take a more and more important role.
GetHair: Any advice for others looking to get into football?
DS: If you want to build a career in football coaching, the first thing to do is get your coaching badges – you can find out how to do this by looking on the FA website.
Once you are qualified, look to start at the grass roots – children or amateur football. With a few years under your belt, you can then contact clubs and look for paid positions.
It's a slow process, but worth it in the end if you really want to work in the game!
GetHair Thanks David!
We hope you enjoyed our first "Tell me about your job" interview – keep your eyes peeled for future instalments!
Finally, if listening to David's story has inspired you to work in football, take a look at the FA's website for more information on how you can become a qualified coach and take your first steps towards working in the beautiful game.