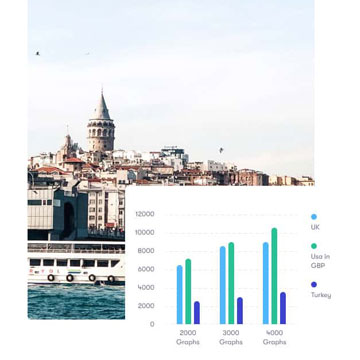 Having the best hair transplant in Turkey can be the long-term solution to your hair loss problems that you were looking for. In case you are not aware, a hair transplant is a cosmetic procedure in which a plastic surgeon relocates hair from one place to another. The most common hair transplant in Turkey involves moving hair to the front and top of the head, since those are very visible areas of hair loss. Additionally, the top and the front of the head are the most common place where hair loss occurs.
Hair transplants are generally done in a medical office or hair transplant clinics and with a high success rate. The results of clinical studies have shown that 85-95% of implanted hair grow successfully. If you are interested in having a hair transplant procedure in Turkey, continue below for our guide.
1. Go online
Nowadays, most businesses have a website where you find more information about them. The same is true for hair transplant clinics. Most hair transplant clinics worth their salt have a website where you can find out more about their services, their branch location, their price list, contact details, and other important information about their practice that you need to know.
2. Look for reviews
Aside from looking up the websites of the hair transplant clinics, you should also go for the opinions and reviews of third parties on the Internet. You can look for reviews of customers on the Google page of a hair transplant clinic. Aside from Google, there are other websites that allow customers to post their feedback that are independent of the official website of a hair transplant clinic.
Researching on the Internet will open up more information for you to consider when looking for the best hair transplant in Turkey, especially when their official website doesn't support customer reviews.
There are many blogs and review sites that list their top picks of hair transplant clinics in Turkey. Moreover, you can find reviews from other unconventional sources of information on the Internet. As an example, you can ask for the best hair transplant clinic in Turkey on Reddit, and other message boards and forums online.
3. Ask for recommendations
Another way of finding a hair transplant clinic that operates in Turkey is by asking for recommendations for people who have already undergone a hair transplant operation.
You can ask for recommendations from Internet forums and message boards, as stated above. Alternatively, if you know a person who had a hair transplant operation personally, you can ask them where they got it, and whether or not they are satisfied with the service they received.
Things to know before going to a hair transplant clinic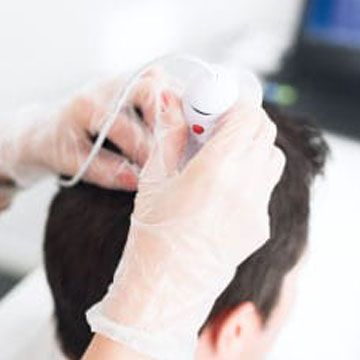 1. Ask for the credentials of their doctors and surgeons
As a patient, you have the right to find out who will be the doctor or surgeon doing the procedure on you. Before confirming your booking, make sure that you are aware of the identity of the doctor/surgeon so you can do research regarding their credentials, CV, and online profile like LinkedIn, Twitter, etc.
2. Before and after photographs
The Internet has made it easier to ask for before and after photographs of hair transplant patients. Most hair transplant clinics have websites where you can look at their work samples, so you can see for yourself how good the results you'll get will be.
If you are looking for the best hair transplant in Turkey, your search is over with GetHair. We offer various types of hair transplants for both men and women, such as FUE and FUT. Aside from hair transplant procedures, we also practice beard transplants, eyebrow transplants, and moustache transplants. Please refer to our website for the full details of the procedures we offer. We offer a competitive best hair transplant in Turkey price that you cannot get anywhere else.
You can find a free consultation on our website, providing you with long and detailed reports from our senior hair surgeons about our hair transplant procedures. Fill out the form on this website to get your free consultation today. Alternatively, you can book your appointment instead for a personal visit to our medical offices in Turkey. Contact us via 02038683600 for more details, or use the contact form on this website. Alternatively, you can send your concerns to ask@gethair.co.uk.
We have qualified and experienced doctors with more than six decades of combined experience in conducting hair transplant procedures. Our renowned surgeons have ISHRS, ABHRS, IAHRS qualifications, and more. Our company is based in London and Atlanta, but we have branches in other places, which includes two branches in Turkey.
FREQUENTLY ASKED QUESTIONS
Are hair transplants better in Turkey?
The best hair transplants in Turkey are almost 70 per cent cheaper than the operations that you can get from the US, UK, and the rest of Europe. Although it is significantly more inexpensive, the service quality is never compromised.
What is the success rate of hair transplants in Turkey?
The best hair transplants in Turkey, Istanbul, have a success rate of 98%. This means that only two out of every 100 hair transplants will have complications.
The success rate of a transplant is based on the expertise of the medical specialist that will perform the procedure. And in that regard, the surgeons here at GetHair do not disappoint.
Why are hair transplants so cheap in Turkey?
Turkey has been known to perform quality hair transplants at lower prices compared to other countries. The lower price points are due to the relatively lower costs and salary ranges in Turkey. This ultimately translates to lower rates, even though you'll be getting the exact same service.
Can you go bald again after a hair transplant?
While hair transplants are a permanent procedure, it's still possible for hair loss to occur afterwards. The hair loss that you may experience after a hair transplant will usually involve the surrounding native hairs on your head. The transplanted hairs are not subject to hair loss as these come from healthy donor areas.
Why is Turkey so famous for hair transplants?
As mentioned earlier, hair transplant clinics in Turkey offer top-tier procedures at lower prices. Furthermore, they have doctors who are fluent in English too. This ensures good communication between the doctors and clients coming in from overseas. Lastly, their clinics offer the latest technology and procedures to guarantee that their clients get the best treatments.
Do hair transplants look natural?
Yes. They will look completely natural if you get the transplant from a good surgeon, like the ones here at GetHair. A hair transplant, when done correctly, will not result in an outcome like a doll's head. A good surgeon will also make sure that the transplanted hairs will appear similar to how your natural hair would look.
Pros and Cons of Hair Transplants
The advantages:
Hair transplants are by far the best way to correct hair loss problems, whether they are genetic or congenital in nature.
They can help target different parts of the body that suffer from hairlessness.
They are harmless when conducted in a hygienic environment. Getting the best hair implants in Turkey poses little to no risks when done correctly.
The disadvantages:
Allergic reactions may occur as a result of the treatment. For this reason, it's crucial to carefully consult with your doctor about the risks beforehand. With that being said, most allergic reactions come in the form of minor, temporary itching.
You may experience pain, bleeding, and other uncomfortable sensations. Your doctor may prescribe painkillers after the procedure to help you deal with these side effects.
The Hair Transplants Process
Hair transplants occur in two simple steps. The doctor will take hair from healthy areas and transfer it to the bald ones. Surgeons will usually take hair follicles from the back of your head when doing this.
The success rate of a top hair surgery in Turkey is 98%. Luckily for the remaining 2%, any complications can be treated through secondary surgeries and procedures.
How to Navigate the Turkish Hair Transplant Market
Always do your research before getting any service.
When looking for best hair operation in Turkey, always consider your options. There are many clinics offering hair transplant services in Turkey. Some will provide better services, while some will offer ridiculously low prices. When in doubt, always go for the one that provides the best quality.
Always ensure that the clinic is accredited. If a clinic has no accreditation, this means they are not licensed to perform the job.
Hair Transplants vs Other Treatments for Baldness
Scientists have yet to find a sure-fire cure, let alone a drug, for baldness. This is due to the numerous factors that induce baldness, such as age, hormones, and heredity. Topical treatments that promote hair growth exist, but they produce inconsistent results
Continuous research and development are taking place to find a cure for multiple kinds of hair loss. In May 2018, scientists saw positive results when using a drug that treats osteoporosis for hair loss.
For now, however, hair transplants still remain the most effective and sought-after treatments for baldness. If you want to deal with your hair loss effectively and safely, get in touch with our professionals here at GetHair today!