Description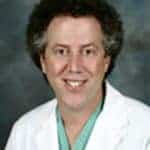 Help Hair® Shake is developed  by Dr. Lawrence Shapiro, a Hair Physician Expert with over 27 years of experience in Hair Restoration and Dermatological Hair Problems. Unlike any other hair supplement Help Hair shake is approved by over 110 Hair Restoration clinics throughout the world.
Whey Protein Isolate for working out is extremely common. But the side effects can cause hair loss. Whey protein Isolate is extremely anabolic. Whey Protein Isolate contains Branched chain amino acids BCAA's. Branched chain amino acids BCAA's raise testosterone levels especially those from Whey Protein Isolate (WPI). Although BCAA's are common in whey protein they are Isolated in very high levels and are extremely fast acting in the blood stream which is great for recovery workouts.
Many Whey protein shakes cause hair loss.  But, Help Hair® Shake is a Whey protein shake for hair growth because it has been specially formulated with all the Hair Vitamins to grow hair faster without the side effects of hair loss.
Diet and Nutrition play an important role in hair regrowth. But no other  product has a Low Anabolic Protein for the hair except Help Hair Shake. A recent New York Times article shows protein is essential for hair growth. Hair Vitamins alone will not grow hair however they do assist in the bodies absorption of protein for the hair.
Protein is important for the Hair since it adds the amino acids and building blocks to support the structure and function of Hair.
Dr Larry Shapiro, Hair Transplant doctor and Dermatologist has developed Help Hair Shake after treating 1000's of patients for hair loss. He noticed that many patients were losing hair at an accelerated rate from using workout products that raised DHT and IGF-1 levels. After years of research he developed the Help Hair Shake. What Dr Shapiro noticed was that Help Hair Shake was more effective when following a Low Anabolic Profile. If you read the Hand out on this website you will be able to screen for anabolic products and the Shake and Hair Vitamins will be more effective.
[mk_image src="http://gethair.co.uk/wp-content/uploads/2016/06/shapiro-chart.jpg" image_size="full"]
[mk_table]
| | Amount per serving (1 scoop) | Percent daily values* |
| --- | --- | --- |
| Calories | 75 | * |
| Calories from Fat | 8 | * |
| Total Fat | 1g | 2% |
| Cholesterol | 4mg | 2% |
| Protein | 8g | 15% |
| Niacin (as nicinamide) | 40mg | 200% |
| Folate (as folic acid) | 400 mcg | 100% |
| Vitamin B12 (as cyancobalamin) | 6mcg | 1000% |
| Biotin | 2.5 mg | 416% |
| Pantothenic acid (as D-calcium pantothenate) | 9mg | 90% |
| Iodine (as potassiumicide) | 100 mcg | 68% |
| Zinc (as zinc oxide) | 20 mg | 134% |
| Manganese (as manganesecitrate) | 2mg | 100% |
| Chlorophyll (none in vanilla flavor) | 10mg | ** |
| PABA | 30mg | ** |
| Calcium | | 56% |
| Potassium | | 6% |
| Phosphorus | | 48% |
| Sodium | | 4% |
| Magnesium | | 8% |
| Chloride | | 2% |
| Proprietary Blend | 256 mg | ** |
| Proprietary Blend | 256 mg | ** |
[/mk_table]