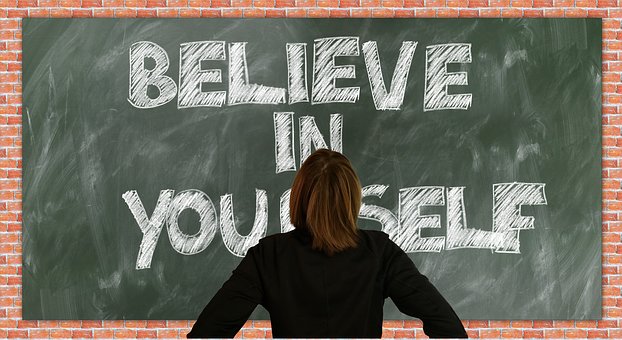 If you suffer from a lack of confidence, it can affect everyday life from meeting new people to going for a new job. In this article, we provided tips on how to build confidence.
However, it doesn't have to be that way. There are a few tips you can follow in order to help improve your confidence.
Read on for our tips on becoming more confident.
Remember your successes.
Don't undermine your successes up to now. Mistakes happen and often people find themselves concentrating on the negatives rather than positive experiences. Try and concentrate on the achievements you've had up to now. For example, remember that time you aced an exam? Got positive feedback from a customer? Or managed to learn a new skill? These are all successes that you should embrace!
Write down everything that motivates you
Know what motivates you in order to build your confidence. For example, if you're motivated by what you want to achieve in the future, write it down. This will help you to set goals, as below.
Set yourself goals
Following on from point number two, it's a great idea to set yourself achievable personal goals and time frames in which you'd like to complete them. This can help you feel a sense of success,especially when you are able to look back and review how far you have come since setting the goal.  Monitor your progress regularly and don't be afraid to change the goals if they become unmanageable. Pick goals that that you think may improve your confidence, you can refer to your motivations for success when deciding upon these goals. Examples of great goals are; learning a new skill, making x amount of friends or making conversation with someone.
Talk to others
Get perspective on life by talking to other people. If you've lost confidence for any reason, it's a good idea to talk it out with someone, learn what challenges they have faced and how they have overcome them.
Understand your weaknesses and strengths
No one is brilliant at everything. Knowing your weaknesses and strengths can help you understand what you're good at and areas in which to improve. Don't take yourself too seriously. Everyone makes mistakes – which is often the best way of learning! Experience creates confidence so the more you do something, the more confident you will become!
Speak up
One of the main problems people have when they lack confidence is not speaking up out of fear that they will say the wrong thing or sound silly. Generally, people are a lot more accepting than you expect and you will usually find that when you speak up, your opinions and comments are appreciated. This can help you build confidence and can help you to erase the self-conscious thoughts you might be feeling when speaking to others.
Get to know who you are and what you want
Some of the most confident people are those who accept and know who they are. Get to know who you are by challenging your fears, doing things that are out of your comfort zone and exploring new places. These will help you get to know yourself better and what you want out of life.
Negative memories or comments will have less of an impact on your life the more you know yourself better than others do.
Be persistent
Don't give up on goals you view as unachievable. Mistakes are a great way to learn and the best way to improve. If you're learning a new skill but struggling to get the hang of it, be persistent and believe you can accomplish the goals you set for yourself!
Try new things!
Push yourself to try new experiences and explore new places. By doing so, you can build your confidence and belief that you can do new things! Wanted to do something or go somewhere for a long time? Make time for it! Follow through with plans you've cancelled in the past and don't underestimate your capabilities! We have heard from 1000s of clients that their hair transplant in Turkey has boosted their confidence. Some even got married afterwards.
Change your environment
If you find yourself surrounded by negative people or are doing things that socially separate yourself from other people, it might be time to rethink ways in which you can improve this. Listen to more upbeat music, hang out with people who you can engage in great conversation with, and go to places you'll feel your happiest.