Complete Guide & Advice For Hair Transplant in Turkey
You have got to the stage where you know what a hair transplant procedure is, and the dynamics of it. But you haven't experienced it first hand and probably rely on the reading material you come across online. Not all of us are lucky enough to have a close friend or relative who have had this procedure done in the past. The Internet is a great source to access any information you like, but with mostly uncontrolled results. Most hair transplant discussion forums carry a high number of anonymous users who try providing information from their personal point of view or their own theories. As a result, misinformation becomes unavoidable and misguiding is inevitable. At GetHair, we believe obtaining the right information from the source is essential so you don't confuse yourself too much with information overload. Previously, we have gathered the 
10 Most Asked Questions
, and now we would like to share our expert advice with a complete guide to hair transplants.
Is a Hair Transplant The Best Solution For You?
First things first. Hair loss does not get stabilized or slow down until a certain age. This applies to a high percentage of us with Male Pattern Baldness (MPB). Hair loss can begin anytime after puberty, but most commonly it begins among men in their mid-twenties.(1) 
This is the answer why many reputable clinics do not accept very young patients and set a minimum age limit, which is usually 26-27. The main reason behind this is that a hair transplant procedure does not stop further hair loss and due to your age, you may continue losing more of your native hairs. It is equally important to know that if you hold a significant amount of native hair density, some may be negatively affected after the procedure, which is called the shock loss effect, and may not grow again.
Your age is not the only parameter to determine if you are a good candidate or not. And unfortunately, not every man is suitable for a hair transplant procedure.
1 – Early Stages
At this phase, losing around 70 to 100 hair strands a day is considered normal.(2) Each hair develops from a follicle, a narrow pocket in the skin, and goes through three phases of growth.(3)
Every hair has a cycle and disconnects from its root and falls off in time to regrow in the future. This simply means you have a healthy hair. The good news is when you notice the hair loss at this early stage, you have many options to slow it down or seize it. And you probably do not require a hair transplant procedure in order not to harm the existing native hairs.
Even though we use very tiny microsurgery device ends for incisions and implantations, there is still a good chance that some native hairs may be harmed.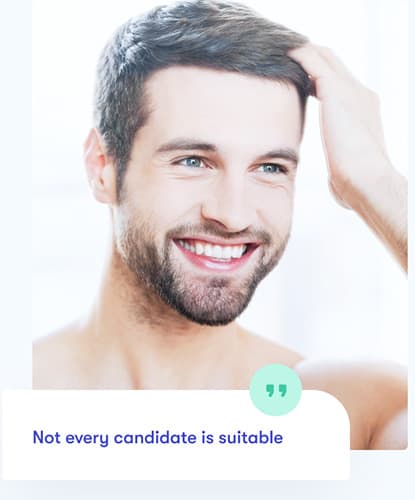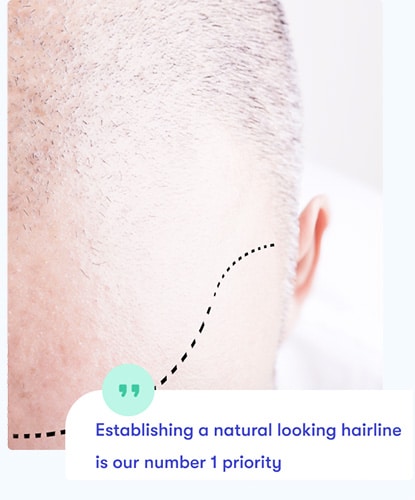 2 – Late Stages
By the time you decide to go ahead with a hair transplant procedure, it might also be too late. As we mentioned above, not every man is suitable for this procedure, due to either their advanced hair loss levels and/or limited donor region density and area.
As we get balder, the area to be covered broadens. In the simplest words, that means you need more hairs to be extracted from the donor region in order to improve your visage. And sometimes, having a healthy donor region is not enough on its own either. The bald area to be covered can be larger than the number of grafts that can be safely harvested in one session, meaning you may require multiple sessions to achieve a satisfactory outcome.
In such case, it is essential to be accurately informed by the clinic you choose in beforehand. Always ask if you will require multiple sessions or not. Sometimes it's for your best interest to complete your hair transplant journey in more than one session, without causing any trauma to the scalp.
Health issues and your medical record
Always make your medical records available for the hair clinic before taking your decision. If they don't ask any questions about your health prior to your booking, then you may want to avoid going ahead with them.
Although a hair transplant procedure is done under local anaesthetic, you may need to pause or lower the dose to your prescribed medication for several days, which should require the approval of your local healthcare consultant. Failing to do so can create issues with hair growth post surgery OR can cause complications during surgery.
Maintaining a balanced diet, eating nutritionally rich foods is good support to your new hair growth. According to WebMd, fatty acids play a key role in the health of your skin and hair.(4)
We all face some sort of stress, both in our personal and professional lives, but trying to avoid the stress or keeping it at the minimum is definitely key as well. Besides, exercising would also help reduce your stress levels. So put your gym clothes on and break a sweat.
Many clinics also strongly advise their patients to quit smoking and consume a small amount of alcohol throughout their recovery period. You should definitely inform the clinic about your habits/lifestyle before you book your procedure.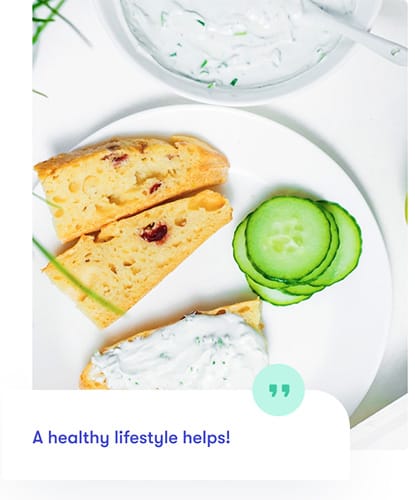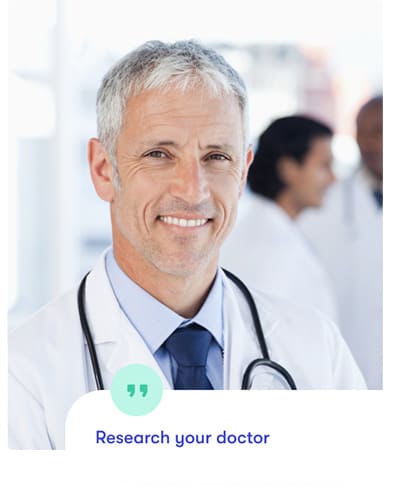 Aftercare commitment is "required"
Reputable clinics also conduct research and development, and invest heavily to unlock the unknown dynamics of hair transplant operations, pre. and post surgery. 
The ongoing learning curve has helped any hair surgeons deliver better results and has taught us valuable information that we can now pass on. Supporting the aftercare of new hair growth is key for a successful procedure. 
A hair transplant procedure actually does not finish once you leave the operation theatre. You need to nurture those valuable grafts with the right nutrients and products throughout your recovery period.
If you are not ready, or open to use the right hair products, then it is in your best interest to reconsider if the hair transplant procedure is for you, and if you are ready to compromise on the final result.
Get Help Your Hair Loss Problem
For those seeking the best services in hair transplant treatment, look no further.
We provide our patients life-changing hair transplant options.
Here is GetHair's Expert Advice on Hair Transplant
After helping 26,000 men with hair loss problem, we have the ultimate checklist to find the right hair transplant clinic for you. If you also want to know the Pros and Cons of having a hair transplant in Turkey, click here.
It takes one person many years to become a doctor and even longer to become an expert in the field Their knowledge will always be valuable and only a doctor can get you closer to your desired goal. Who is your doctor? Have you done the relevant research on him? Does he have related qualifications in hair transplants? 
Do your research. Do not take what others say for granted. Every individual is different, and hair transplant results vary widely from one person to another. A good doctor is the person who can openly tell you this beforehand, prior to any commitment. ISHRS is concerned about the growing risk to patients of unlicensed technicians performing crucial phases of hair restoration surgery. Do you feel satisfied with the answers you received?
Have the customer service team been transparent with you?
Many sources recommend a handful of questions to ask the clinics. Mostly, the same questions get asked all the time but you should prepare your very own questions, because you have different expectations and needs than the others.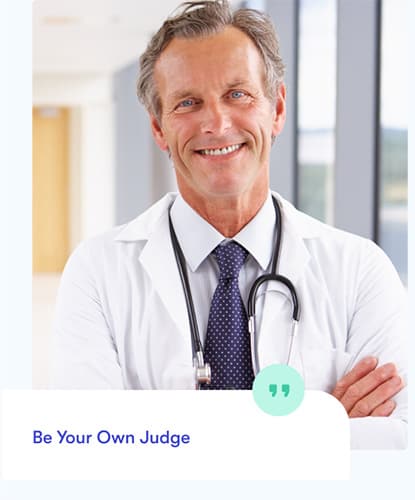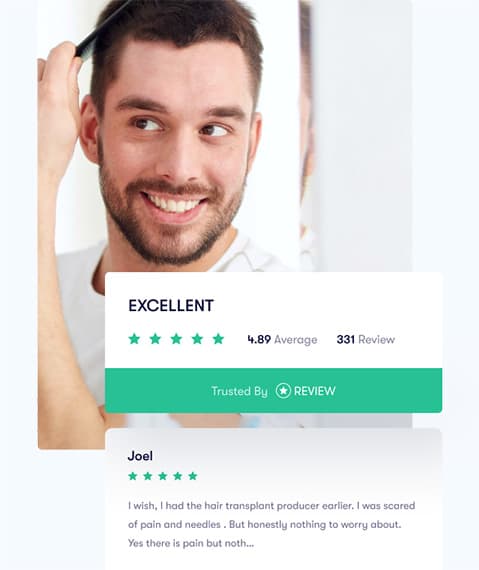 Read REVIEWS (many of them)
Nowadays, almost any clinic in the world have some sort of review system, supposedly written by their former patients. In order to be 100% sure that a review is independently written and genuine, it would be a good idea to search the clinic's name on 
Google
 and find 3rd party websites for independent reviews, such as 
Reviews.co.uk
. Long and detailed reviews are always our favourite. They usually dig deeper and give you a thorough insight about what to expect in reality and this is the closest you can get to gather the most accurate feedback about the clinic of your choice, as these reviewers receive no financial interest in return. The hair transplant industry is one of the very few industries in the world where the cost varies so broadly. And not every cheap quote is actually economic either. In the long-term, you may spend more money to achieve the same result you are after. We all want to spend the minimum amount and receive the maximum in return. For a Business-to-Customer (B2C) end product, this rule may apply. In hair transplants, it simply doesn't. Competitive price is one thing, a cheap price is another. If the quote you received is significantly cheaper than some others, then it should ring the bells for you. It probably comes with a fineprint or compromise, such as not having a qualified doctor in your procedure.
The most searched hair clinics in Turkey with their price comparison
| Clinic Name | Hair Surgeon | Surgeon Involvement | Independent Reviews | Cost |
| --- | --- | --- | --- | --- |
| AEK Hair Clinic | 1 x ISHRS & ABHRS member | Depends on the package | 119 Reviews | €2150 - €3600 |
| Asmed | 1 x ISHRS member | | 38 Reviews | €7500 - €15000 |
| Clinic Expert | No Hair Surgeon | | 75 Reviews | €1500 - €2100 |
| Cosmedia | 1 x ISHRS member | Depends on the package | 17 Reviews | €2100 - €3600 |
| GetHair | 3 x ISHRS and/or ABHRS members | | 342 Reviews | €2000-€3800 |
| Hakan Doganay | 1 x ISHRS member | | No reviews found | €4000 - €8000 |
| MCAN | No Hair Surgeon | | 431 Reviews | €1850 - €2250 |
References
http://www.nahrs.org/PatientInformation(FAQs)/MalePatternHairLoss(FAQ).aspx
https://www.aocd.org/page/telogeneffluviumha
Harvard Medical School, Treating female pattern hair loss, https://www.health.harvard.edu/staying-healthy/treating-female-pattern-hair-loss
WebMd, Diet and Healthy Hair, https://www.webmd.com/skin-problems-and-treatments/hair-loss/men-hair-loss-17/eat-right-healthy-hair
Abhrs.org, ISHRS Issues Consumer Alert on False Advertising, https://abhrs.org/news/ishrs-issues-consumer-alert-false-advertising/