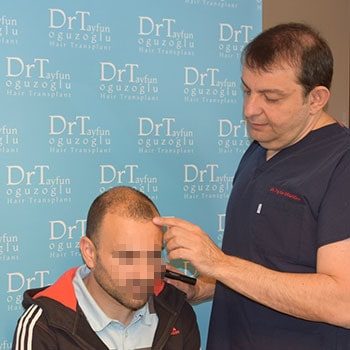 SINCE 1996 HE MASTERED HAIR TRANSPLANT
AND HELPED
THOUSANDS OF MEN
TO RECOVER
THEIR LOST HAIR.
5 International Certificates
DR. TAYFUN OĞUZOĞLU IS MEMBER OF
Dr. Tayfun Oguzoglu began to perform the latest technique FUE (Follicular Unit Extraction) operations in 2007 in Turkey and has developed his techniques by practicing in "Mega" and "Giga" micro-FUE sessions and by using the motorized (with microsurgery devices) and manual extraction methods. Dr. Tayfun uses microsurgery devices with a diameter of only 0.6-0.7mm, which does not leave any scars after the operation.
He currently provides advanced training sessions in FUE hair restoration to many national and foreign doctors. He also regularly participates in international conferences and meetings both as a speaker and a guest in order to monitor technological innovations in hair transplant operations.
He has also performed the hair transplant operation of the founder of TONI&GUY, Mr. Toni Rizzo.
Below are some of the international meetings he has attended both as a guest and speaker since 1998;