SINCE 1996 HE MASTERED HAIR TRANSPLANT
AND HELPED
THOUSANDS OF MEN
TO RECOVER
THEIR LOST HAIR.
20
+ years of
Experience
5
International Certificates
Born in 1965, Hair Surgeon Dr. Tayfun Oguzoglu is performing hair transplant operations in Istanbul since 1996. For his natural looking hairline results, he has been accepted to the International Society of Hair Restoration Surgery (ISHRS) and European Society of Hair Restoration Surgery (ESHRS) and he is one of the 4 American Board of Hair Restoration Surgery Diplomates in Turkey.
As of October 2018 Dr. Tayfun became a Fellow in ISHRS.
The short sentence taken from ISHRS' website explains the difficulty and the significance of obtaining the "Fellow" title.
In 2012, the designation of Fellow was established in order to recognize members who met its exceptional educational criteria.

In order to be considered, the hair restoration surgeon must achieve a specific level of points in a system of various educational parameters such as serving in leadership positions, American Board of Hair Restoration (ABHRS) certification, writing of scientific papers, teaching at scientific programs, among others.

It is a great honour for a member to achieve the Fellow designation of the International Society of Hair Restoration Surgery (FISHRS). This recognizes the surgeon who strives for excellence in this specialized field. To maintain this status, the surgeon must continue to meet established educational criteria over time.
Dr. Tayfun Oğuzoğlu is member of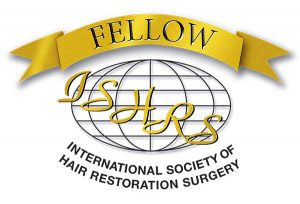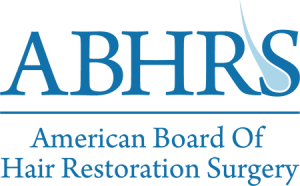 Dr. Tayfun Oguzoglu began to perform the latest technique FUE (Follicular Unit Extraction) operations in 2007 in Turkey and has developed his techniques by practicing in "Mega" and "Giga" micro-FUE sessions and by using the motorized (with microsurgery devices) and manual extraction methods. Dr. Tayfun uses microsurgery devices with a diameter of only 0.6-0.7mm, which does not leave any scars after the operation.
He currently provides advanced training sessions in FUE hair restoration to many national and foreign doctors. He also regularly participates in international conferences and meetings both as a speaker and a guest in order to monitor technological innovations in hair transplant operations.
He has also performed the hair transplant operation of the founder of TONI&GUY, Mr. Toni Rizzo.
Below are some of the international meetings he has attended both as a guest and speaker since 1998;
1998 ISHRS Boston
1999 ESHRS Paris
2000 ASHRS Athens
2001 ESHRS Madrid
2002 ESHRS Berlin
2005 ESHRS Brussels
2006 ISHRS  Vancouver
2007 IMCASS Paris
2007 ISHRS Las Vegas
2008 ISHRS Montreal
2009 ISHRS Amsterdam
2010 IMCASS Paris
2011 IMCASS Paris
2012 ISHRS Bahamas
2013 ISHRS Workshop Manchester
2018 ISHRS Los Angeles