Eyebrow Transplant in Turkey explained
WITH THE LIST OF BEST EYEBROW DOCTORS IN TURKEY
Facial hair transplants add more character
What is an eyebrow hair transplant?
More detailed eyebrows are almost everyone's dream. A nicely angled, thick looking eyebrows undeniably add a nice definition to our faces, giving it more character. A non-invasive and straightforward procedure, makes any men and women eligible for an eyebrow transplant Turkey.
Though, eyebrow transplants are not new to us. Formerly, an eyebrow transplant used to share the same extraction principle with a hair transplant procedure, only a smaller strip.
Nowadays, extractions became totally invisible and the healing is much quicker. 
A short hair follicle harvesting session, followed by several incisions over the recipient region and a dense implantation; then off you go.
Below, we explained how easy the process is in detail with a list of best hair transplant surgeons in Turkey, performing this procedure safely.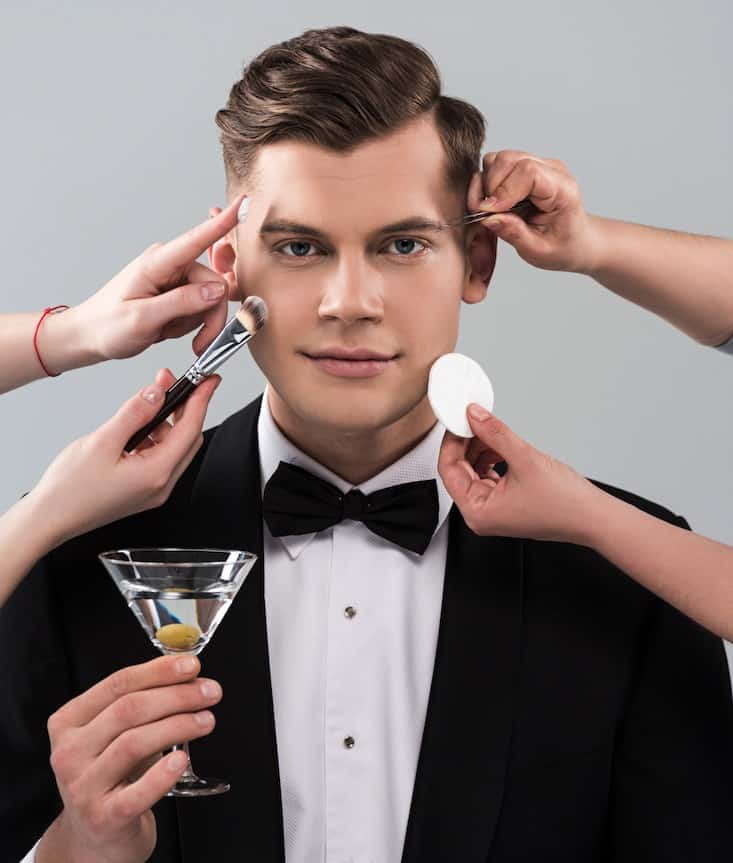 How is the Eyebrow transplant done?
Definitely the least invasive of all hair transplant procedures, an eyebrow transplant can be done under two hours by following a very similar approach to conventional hair transplant procedures.
A small haired area of less than an inch behind your head (the donor region) is carefully shaved, and hair roots are collected one at a time, followed by implanting them to create a great looking eyebrows.
An eyebrow transplantation follows the same principle as a traditional hair transplant procedure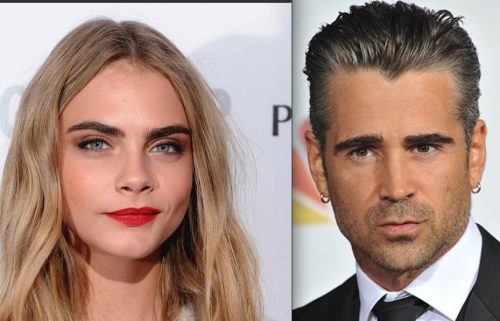 Probably the first names that pop up to our minds when we think about thick eyebrows, Cara Delevingne and Colin Farrell come first. Those strong eyebrows give them a huge charisma. We are sure there are some people out there who watch their films or shows just to see those spectacular eyebrows.
The good news is that you are suitable for this procedure, too. Virtually, every human being on earth is.
If you want more definition on your current eyebrows, or have lost some of it during the recent years or simply looking to improve your appearance, it is definitely for you. 
And unlike a regular hair transplant procedure, the success rate is higher, and the results are almost guaranteed.
How much does an eyebrow transplant cost in turkey?
An eyebrow procedure does not take a long time from beginning to end. Consequently clinics charge accordingly, as they spend less time per session. 
 The cost varies between only £1,000 and £1,300 across the most trusted hair clinics in Turkey.
Also, you can learn more about our eyebrow transplant procedures in Turkey here.
We offer free face-to-face consultations and personalised reports, prepared by our expert hair surgeons in three countries, US, UK and Turkey.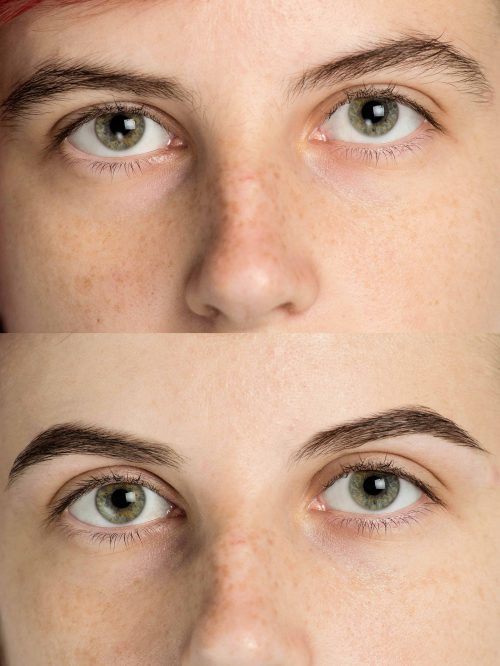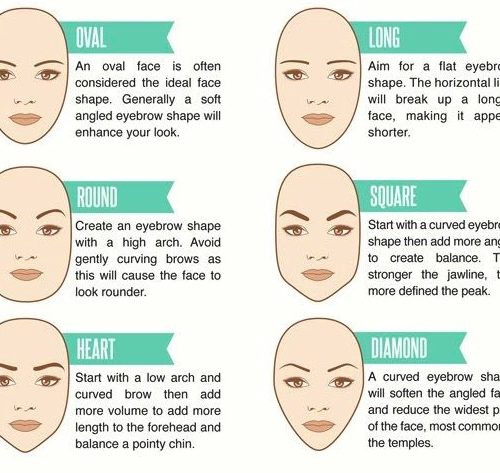 How long does a moustache transplant last?
All eyebrow hairs are being extracted from the back of your head, between two ears, where the genetic code is different from the rest of your hairs on head, and they are resistant to the DHT (Dihydrotestosterone) hormone. In simple terms, once growing, those implanted new hairs never fall out again. So you are covered.
From the picture, you can see which eyebrow suits better for which head shape. 
All these options are definitely possible to do with GetHair. 
Our expert hair surgeons and clinical nurse teams can deliver the desired eyebrows in a couple of hours, that will last forever. 
A Quick Recap Of The Aftercare
The Best Eyebrow Transplant Doctors In Turkey
We have done our extensive research and outlined the most chosen hair surgeons of Turkey with the greatest reputation, below. Choosing one of these will ensure you are in safe hands as they hold highly important international memberships in hair transplants, earned by years of experience and delivering great results that we are all after.