Hair Transplant in London
Should you have a hair transplant in London?
If you read about celebrity hair transplants, you probably consider a hair transplant in London as your best option. Maybe you think that only in Harley Street can you get a hair transplant done by professionals?
While, Harley Street is well known and a centre for medical excellence; a hair transplant in London is not your only option. With that prestigious location comes very high prices. Some of the clinics in Harley Street are a doctor's permanent location, but did you know that some are rented on a daily or weekly basis?
Although London is famous for many medical procedures, in fact the leading country for hair transplants is Turkey. Men from all over the world travel there to achieve a full head of hair- so it is worth weighing up the pros and cons of a hair transplant in London versus having the procedure done in Turkey.
Advantages of a Hair Transplant in London
The obvious advantage of a hair transplant in London is if you live in the UK, London is your capital city. Most locations have trains or buses to London and driving is relatively straight forward.
In reality it can be difficult driving round the UK and public transport is not always reliable and can be very expensive.
However, if you have a hair transplant in London you can be reasonably sure you will get an English speaking doctor and staff.
There are some very good clinics in London with well qualified and experienced doctors. Harley Street is the most famous location for all things medical and you could book a procedure with a celebrity doctor, if you can afford their rates.
You would expect to be able to have a face to face meeting opportunity with the doctor. ( In reality this is quite rare. In most cases you meet a patient coordinator at best or a pushy sales guy at worst! )
Easy follow up; if you have a hair transplant in London, then your follow up is simple- you go back to the London clinic.
Most hair transplant clinics in London offer a payment plan in pounds sterling- though the terms and conditions vary greatly. It is advisable to read these thoroughly before signing.
Disadvantages of a Hair Transplant in London
It is very expensive to have a hair transplant in London
Examples of some prices-
£6,500 for FUT full head of hair. From £4,500 for 1000 grafts using the FUE technique at one London Clinic 
A Harley Street Clinic's prices show using FUE that prices start at £3000 for a small number of grafts and rise to £15000 for a full head of hair
Please note- prices are based upon the amount of hair you want to be implanted and the technique that you opt for. (See below for information as to why you should consider the FUE technique)
Since hair transplant in London is this expensive, clinics prefer to expand the treatment in multiple years. (For example -2000 grafts this year and another 1500-2000 the following year.)  This is more a sales strategy. They don't want to scare the patient with a quote of 20K instead they divide into 2… So you end up paying a lot more and having to wait longer to achieve your desired full head of hair.
If you live outside of London – you may end up paying a great deal in travel costs and it can take a long time to get across the UK!
In reality, at a lot of clinics, your first meeting is not with the doctor, but a patient consultant whose sole aim is to pitch the procedure- in effect your first meeting is a pushy sales call.
Payment plans do exist for hair transplants in London- but they do vary and this is an area you need to research thoroughly before making any commitment.
Harley Street is a famous name- famous name hair transplant doctors may open clinics in multiple cities- using the power of their name- but they cannot perform the procedures in every clinic. You are better off choosing an experienced doctor and one you know is completing the procedure.
Many London hair transplant clinics still offer the FUT procedure as it is cheaper- but it is more painful and leaves scars.
Hair Transplant Prices Compared UK vs US vs Turkey
Recent Announcement (May2017)
Thanks to our 12 months 0% APR finance offer, you can now spread the cost of your hair transplant into 12 small payments.
Choosing a Hair Transplant in Turkey, not London
If you've been thinking about a hair transplant for a while, you've probably seen the numbers. However, did you know that the average hair transplant in Turkey, costs an average of £1800 to£3200? This is far more economical than a hair transplant in London.
FUE Technique
At GetHair we only offer the FUE technique because our experienced doctor knows this is the best hair transplant technique- but you don't have to pay Harley Street prices for this. This technique leaves no scars, is a lot less painful than FUT and gives a better result. (For more information in detail on FUE, go here)
Experienced Doctor
The GetHair Doctor, Doctor Tayfun has been studying hair transplant techniques since 1996. Turkey was a pioneer of the FUE technique and Doctor Tayfun is an expert practitioner.
He is a research committee member of the International Society of Hair Restoration Surgery and and a member of the European Society of Hair Restoration Surgery.
Dr. Tayfun also regularly participates in international conferences both as a speaker and as a guest, in addition to providing advanced training sessions in hair restoration to doctors the world over.
Experienced Staff- Great Customer Service
When you choose the GetHair transplant in Turkey your wellbeing is our priority. Our team in London, your patient coordinator in Istanbul and doctor are English speaking. Your primary consultation takes place in our London office and we aim to answer all your questions at this first meeting.
Up front pricing and payment plans
The price we quote covers everything from consultation to operation to after care- your ONLY extra is the cost of a flight from your location to Turkey. (We even help you source great deals on this).
Great Support
Read our reviews and see what other customers think. We take care of you from the moment you land in Turkey until the moment you leave with your great new head of hair and afterwards, with follow ups.
When you weigh up the pros and cons- it makes much more sense to choose a hair transplant in Turkey over a hair transplant in London.
Recent Announcement (May2017)
Thanks to our 12 months 0% APR finance offer, you can now spread the cost of your hair transplant into 12 small payments.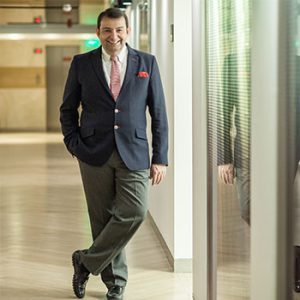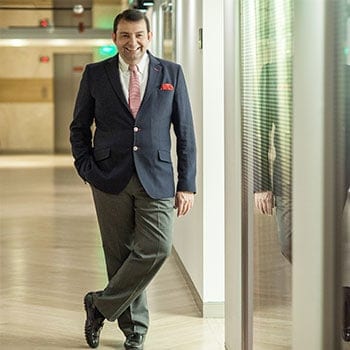 What is included in our price?
State of the Art Hospital
Although Turkey is well-known for hair transplant surgeons and operations, there are unfortunately some companies that maintain fancy websites while operating illegally out of apartment buildings.
Our facility is state of the art and we operate in a JCI certified, fully equipped hospital in Istanbul.
Accommodations are provided for the Asia Princess hotel, a four star hotel only five minutes away from the hospital. Staying so close to the hospital has the advantage of keeping you out of the congested traffic of Istanbul. Additionally, if patients need emergency services, they are only minutes away.
Asia Princess is a modern hotel that offers its guests free wifi and 24 hour room service, among other amenities. There is a restaurant and lounge on site, although located in the heart of Istanbul means that there are many surrounding restaurants and sites to see as well.