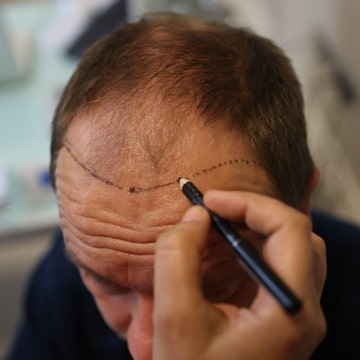 Hair transplants can make your appearance better, especially if you are dealing with hair loss. With that said, a botched hair transplant procedure might make things worse than how they were originally. As such, it is important that you go to the best Turkish hair transplant clinic for your treatment. Below, we will guide you in finding the best hair transplant Turkey by providing some pointers and tips.
1. Check the experience level of their team
One of the most important things when looking for a "hair transplant clinic near me", let alone overseas, is the experience level of the surgeon who will conduct the procedure. The reputation of the hair transplant clinic is not necessarily related to the experience level of the staff. After all, the surgeon that is responsible for the clinic's numerous 5-star reviews might have already resigned or moved to another clinic.
As such, you should consider the experience level and credentials of the clinic's individual professionals. Some of the things you should look for include the number of years they've spent on their practice, their success rate, and the customer feedback on them personally.
You can settle for a general surgeon if there is no other option, but it's not ideal. If possible, you should aim to get a surgeon that specialises in hair transplant procedures.
Most hair transplant clinics provide information about their surgeons and other staff on their website. Take note of the name of the surgeon, their level of experience and qualification as stated on the hair transplant clinic website. Afterwards, verify that information from other sources.
You should also check if the hair transplant surgeon is accredited by the International Society of Hair Restoration Surgery or ISHRS since most reputable surgeons are likely to register with it.
2. Check the cost of the hair transplant
Although it can be argued that you should not cheap out on your hair transplant procedure, it is still a good idea to see if they are charging outrageous prices or not. You can compare different costs from various hair transplant clinics to see which one offers pricing that is reasonable for the services that they offer. If a hair transplant clinic's pricing is not posted online, you will need to directly enquire about it with them.
3. Schedule consultations with the hair transplant clinic
You should schedule a consultation with the hair transplant clinic of your choice before making a final decision. Make a list of the questions that you want to ask, including the questions about their staff that was mentioned earlier. You should also ask about the different hair transplant procedures they offer, the cost of the specific hair transplant procedure you want, and other relevant questions you might have.
4. Look for signs of professionalism
If you want to get the best hair transplant Turkey has to offer, it's important for you to look for professionalism in a clinic. Their premises must look clean and hygienic, and their staff should be polite and respectful at all times. In terms of their service, you need to make sure that they use only the latest hair transplant techniques that produce the best and safest results.
Looking for the Best Hair Transplant Treatments?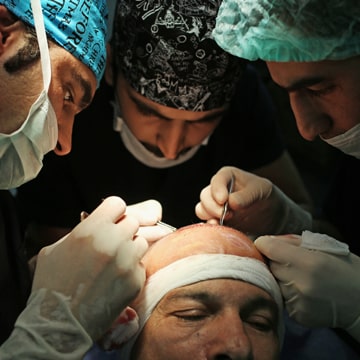 If you are looking for the best hair transplant clinic in Istanbul, you came to the right place. Here at GetHair, we can guarantee a successful hair transplant procedure for you. Our hair transplant surgeons have more than twenty years of experience in the field and are considered to be among the top experts in the industry. Because of this, you can rest assured knowing that your crown is in the safest hands.
For your questions or enquiries, you may contact us via email at ask@gethair.co.uk, and we will get back to you in one business day or less. You can also contact 020 3868 3600 or use the contact form at https://gethair.co.uk/contact-us/.
If you are interested in having a direct consultation with our hair care experts free of charge, you can send your queries along with your photo to consultation@gethair.co.uk or fill up the consultation form at https://gethair.co.uk/free-hair-transplant-consultation/.
You are also welcome to visit our offices for a face-to-face consultation.
FREQUENTLY ASKED QUESTIONS
Is it better to get a hair transplant in Turkey?
Yes! On account of its skilled medical practitioners, the best Turkish hair transplant clinics conduct numerous operations every year, have successful results, affordable costs, and offer incentives for medical travel from other countries. Turkey is the most reputable nation when it comes to hair transplant operations and expenses.
How do I choose a hair transplant clinic in Turkey?
Choosing healthcare experts with considerable expertise is the best thing that you can do. Most importantly, you should only acquire the services of professionals who have been certified by the International Society of Hair Restoration Surgery.
It's also wise to look at before and after pictures of the clinic's patients to see what the results would look like.
Do hair transplants last forever?
Hair transplantation — also known as hair restoration — is a minimally invasive outpatient treatment that transplants your hair follicles onto other areas of your scalp that are thinning using micrografting technology. The results of this procedure are considered to be permanent.
What is the best hair transplant method?
Follicular Unit Extraction is the current gold standard for hair transplants. It's a more complicated surgery than traditional hair transplantation methods like Follicular Unit Transplantation, but it's also far less invasive. It leaves no linear scars and doesn't require any stitches.
What is the success rate of hair transplants?
For a successful hair transplant treatment, grafts must survive and adapt to where they are transplanted. Clinical trials have revealed that around 85 to 95 per cent of all implanted grafts grow in the area where they were implanted without any issues. This high percentage implies that, overall, hair transplant procedures are quite effective.
What is a good age to get a hair transplant?
Generally, only patients who are over the age of 30 should consider getting hair transplant surgery. Patients under the age of 30 should first try to restore their hair loss with medicine before considering surgery such as an FUE hair transplantation.
About Hair Transplant Packages in Turkey
Turkey has long been one of the most fascinating tourist destinations in the world. The best Turkish hair transplant hospitals and clinics offer all sorts of tourism packages for overseas patients, which are available in a variety of combinations. These packages generally include one-on-one consultations, as well as blood tests before the operation
Moreover, some health tourism packages offer accommodation services at 4- to 5-star hotels, VIP transportation from the airport to the hotel and back, translator services, and aftercare programmes.
Dos and Don'ts for Hair Transplant Surgery
If you're getting ready for a trip to the top Turkish hair surgery clinic, the following list of dos and don'ts can assist you in preparing for the big day:
When washing your scalp after surgery, you must be very gentle. Ask your doctor about any specific shampoos that you may require.
Wear comfortable clothing for your surgery, but avoid anything that has to be pulled over your head.
Arrange for safe transportation to and from the clinic.
If you're diabetic, talk to your surgeon about how you'll manage your diet and insulin on the day of surgery.
Common Causes of Hair Loss
Hair loss is experienced by men and women alike and can be caused by various things. These include:
Stress
Hormonal imbalances
Genetics
Pregnancy
Diseases
Side-effects of medications or treatment
If you've been trying hair growth shampoo and still haven't seen any results, you may want to try going to the best Turkish hair transplant health centre for a procedure.
Hair replacement surgery is an excellent method for regaining hair if you don't mind going under the needle. With this technique, doctors will carefully remove strips of your natural hair and then use them to conceal any gaps in your scalp.
FUE, also known as follicular unit extraction, is another technique for moving hair follicles from one area of your scalp and transplanting them to another. It's similar to traditional hair replacement surgery, with one exception: no incisions are required. Grafts instead are inserted into your scalp using tiny punctures (eliminating the need for stitches).
Medical Tourism in Turkey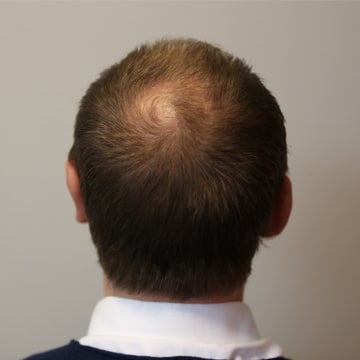 According to the Ministry of Culture and Tourism, the number of foreign tourists visiting Turkey has increased significantly in recent years. Aside from its beautiful beaches and rich history, medical tourism is one of the top things that draw people in from other countries.
The Turkish hair transplant industry is a major draw for tourists, bringing around 5,000 visitors each month. The market is projected to be worth $4 billion, with at least 1,500 transplants performed on a monthly basis. Because of its high-quality treatments offered at low costs, it's easy to see why Turkey has become a prime destination for medical tourism.
Treatment costs are determined by several variables, including the site of the transplanted hair, a patient's biological make-up, personal objectives, and the method used. You should compare prices for hair transplants in Turkey based on your specific circumstances and desired outcomes before choosing a particular surgeon or clinic.
If you're looking for the best hair transplant in Turkey, priced at a highly competitive rate, check out our services here at GetHair. The quality of our services coupled with the low costs of treatment definitely won't disappoint.