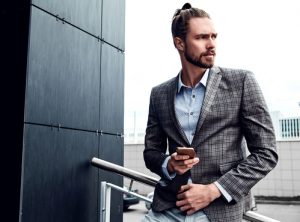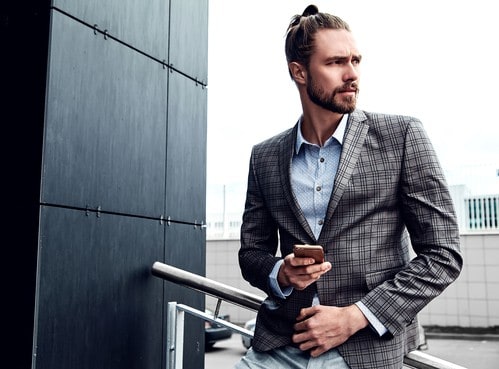 If you've been wondering what to do with all the new hair you're sporting courtesy of your GetHair hair transplant, we've provided a few ideas about men's hairstyles for 2018 that will have you looking chic and up to the minute in no time with these Men's hairstyles!
What does the trendy 2018 guy look like? We had a quick look at what's been happening in the first quarter of this year with respect to the male coiffure and we've come up with a few pointers. We can also assure you some styles aren't going to disappear for some time yet.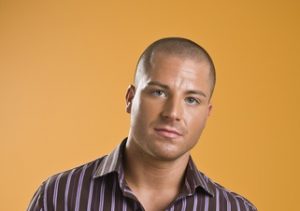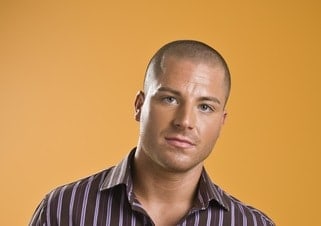 GI Joe Buzzcut
As a newly emergent hair transplant patient, you might want to start off with something a little less adventurous, whilst still cutting it as far as trendy goes. The GI Joe style crew cut, or buzz cut with short back and sides is still around but outside the armed forces and Ivy League rowing teams, you're free to tamper with it. Why not leave a little bit on top for texture and if it's scissor cut to shortness instead of buzzed off with the clippers, it'll add more texture.   It's a clean, don't mess with me style, perfectly suitable for a 9-5 lifestyle and your new hair will blend in perfectly as it grows. Oh, it's also great for great jaws and good bone structure, although you can always team it with some camouflaging facial hair.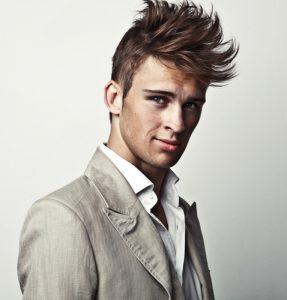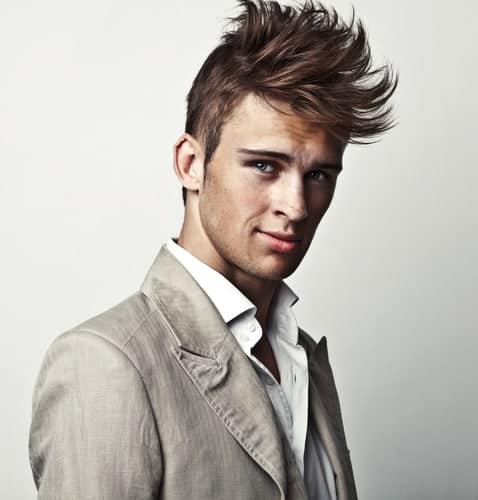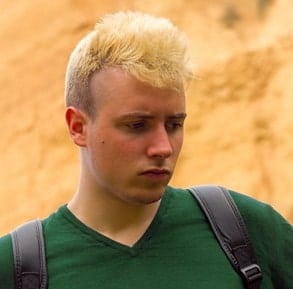 The Spiky Coiffure In Blond, Or An Undercut With A Difference
For attracting attention, there's nothing quite like shades of frost or a startling mop of bright white locks!   Undercut with short back and sides or even a high fade cut but nice and long on the top to allow for a charming tousled look. You can choose between a subtle frosted highlight just across the top or throw caution to the winds and bleach the whole lot for a look that startles even as it attracts attention. Although we don't recommend doing this to your newly transplanted hair just yet!!   And if you have curls on top, so much the better. For some reason blond always goes well with curls.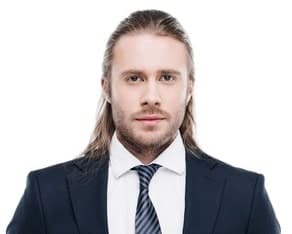 Slicked Back For Sophistication
When your hair reaches the stage where it's not so 'I don't know what to do with it', you can replace it with long and swept back instead. Again, this is all about not tampering with lengths and layers but letting it grow as it will to let you achieve that cool, sophisticated, slicked back look reminiscent of a mature Brad Pitt. A bit of semi gloss gel, a good comb and you're set.   Just comb it front to back and the gel will do the rest.   What could be simpler, or more chic and sophisticated? Oh, and it looks absolutely fabulous with some facial hair happening too! This is also an excellent style for the guy whose ears may be a touch prominent. Just tuck them out of sight underneath the hair.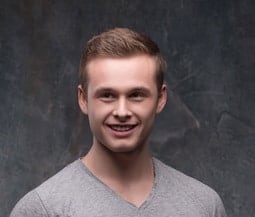 The Standard Side Part With A Difference
If layers and texture are more your thing in men's hairstyles, a soft swept look with a just a tiny hint of a formal side part could be what you're looking for. This style makes you look relaxed but at the same time ready for an important meeting. The type of hair do that looks like you've just swept a casual hand through it to lift it away from your face. Neat enough to look professional but not so neat you look 50's preppy. And it can be combined with a low fade cut to add trendiness and chic.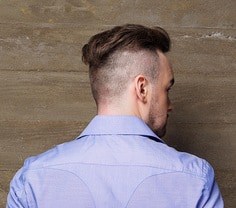 The Very Versatile Fade Cut
For versatility and uniqueness you can't go past a fade cut. There are so many variations upon a theme with this one.   Make your hairstyle your own. Be bold and make a statement. Choose from long on top to short on top and every length in between. You can have a classic fade, a mid fade, a high fade, a mid-high fade, a high top fade and plenty more besides. Your only limit is your imagination and the amount of hair you have. If you have bald patches from alopecia, you can hide them with this one. Or at least until your hair transplant takes hold and your new hair grows.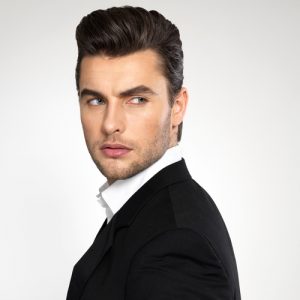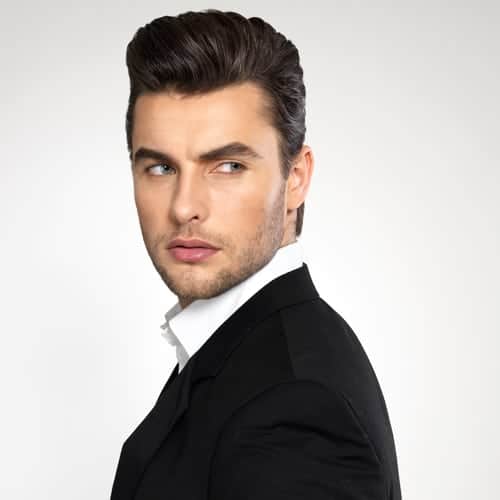 Ah Madame Pompadour
Think Elvis and you've caught the gist of the classic pompadour quiff at its best when it comes to men's hairstyles.   Who would have thought it started life as a woman's hairstyle! It's also a classic case of what's old is new again. But it's new with a difference because now it can be combined with a fade for extra oomph. You can choose a tall pompadour with plenty of height on top for added impact, or opt for a more subtle take upon the theme. Whichever you choose, if you're out to make an impression or add a few inches to your height, think about making a pompadour your own.
When A Man Bun Is Not 'Just' A Man Bun
No review of hairstyles for men in 2018 would be complete with the bun. Ladies with long hair have worn buns for centuries to keep their locks out of the way but now it's the guys' turn. But it seems that a man bun is not just a man bun.   There's the low man bun, the full man bun, the ponybun, the Samurai bun, the man bun undercut, the semi man bun AKA the topknot and the man bun taper cut. Wow! If long hair's your thing, then a man bun could be for you, especially if you also have a full-face beard.   It just 'goes' with that wild, untamed look!
If you're hankering after a hair style with a difference, but don't quite have enough hair to pull it off, drop us a line and talk to us about our various bespoke hair transplant options. You could be sporting your very own man bun in no time!