[vc_row][vc_column][vc_column_text]Trends come and go, but a well-suited haircut can live on. Choose a cut and style that suits and you won't be embarrassed when relatives are browsing photos of you from way back in 2017. Explore five men's hairstyles to try in 2017 and start planning your next trip to the barber shop.
Not confident you can pull off one of this year's big grooming trends? Book a free, no commitment consultation with Dr. Oğuzoğlu to find out if a hair transplant is the right choice for you.
As beards have become more accepted across the board, it shouldn't be a surprise that extra length on top is also going mainstream. In recent years, men have had more freedom to express their personalities through their grooming choices. Individuality is no longer limited to funky socks hiding underneath trouser legs.
Practically speaking, short sides and a long top will be a common refrain in barber shops. Combine a fade (low or high) with textured hair on top to best capture the styles of the day. This template offers the opportunity to experiment at home with most of the looks below. Knowing your face shape will help narrow down which of the following styles would best work for you.
[/vc_column_text][/vc_column][/vc_row][vc_row][vc_column][mk_padding_divider][vc_column_text]The 80s are here to stay, but pulling off a throwback hair style won't require binging old episodes of Miami Vice and taking notes. This is a more grown up, less mullet-like version. It transitions well to the office and is especially popular among young professionals. A straightforward look to achieve, it projects that you're interested in self-care but don't enjoy spending more than 15 minutes each morning on your look.
Ask your barber for…
One inch on the back and sides, and about four inches of length on top. Also ask for a sharp hairline and side burns. If you already have a high fade or an undercut, this is an easy style to attempt.
The slicked back style requires mid-length hair, and would be good for men whose shorter cuts are growing out. However, it will look scraggly if you let your hair get too long, so it's important not to delay tidy-ups with the barber.
How to style:
Getting it right is all about product – you need to strike a balance between fly aways and helmet head.
Clay, wax and pomade are all better choice than gel for a sturdy grip without leaving your hair looking glued on.
Towel dry your hair, then comb it back. Allow it to dry naturally. Apply a pea-sized amount of hair product onto your hand, then spread it into your hair. Start at the crown and sides of your head, and pull your hair backwards into position.
This looks best on…
Those with oval faces, though it's worth trying different lengths and styles to find out what suits you.[/vc_column_text][vc_column_text]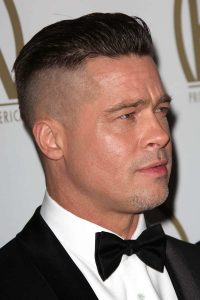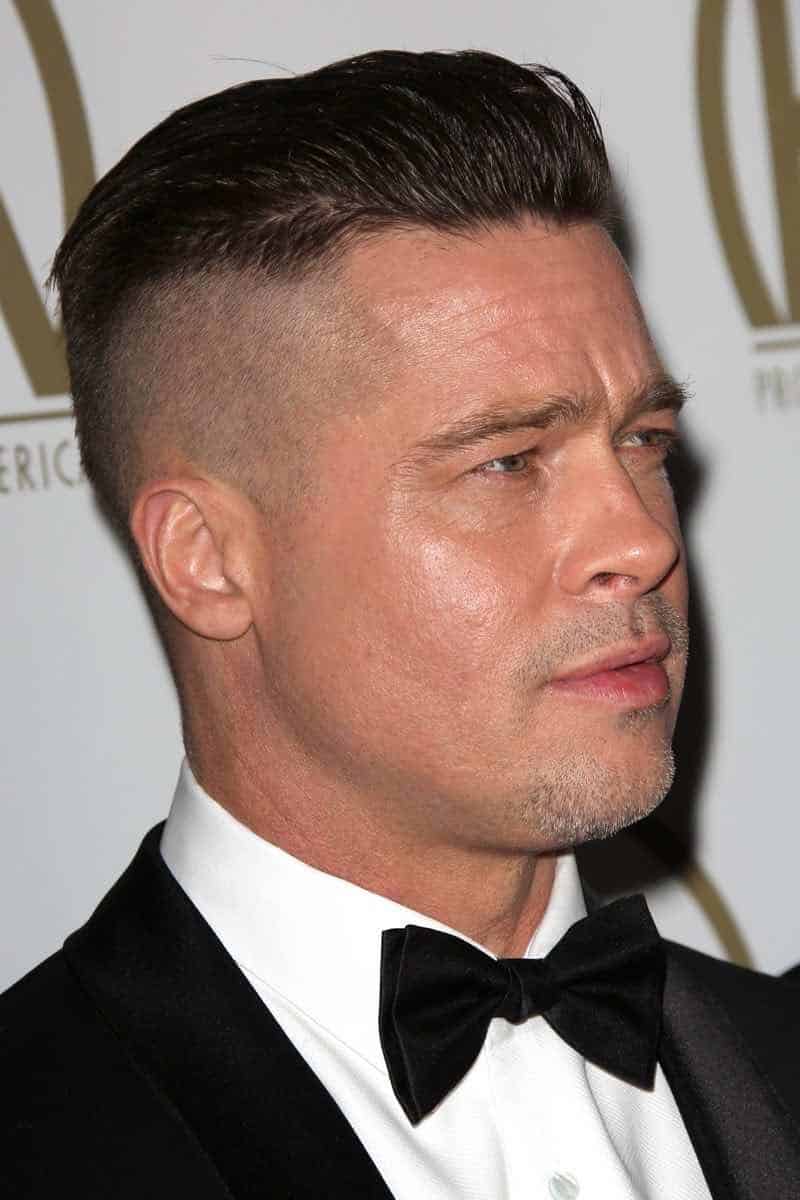 High and Tight
Step away from the combat boots! This is a less severe take on the traditional military look. Modernise the cut with extra length on top, and you can keep the sides slightly longer than a typical buzz if you're worried it will look too severe. With this straightforward style, you can emulate Brad Pitt and still keep your hair routine minimal.
Ask your barber for…
A classic short back and sides with slightly more length on top. For the sides, have your barber start with the lowest setting on the clippers and fade up.
How to style
Work a small amount of pomade in to give your hair some texture. Day-to-day, this is a low-maintenance hair cut, but it can quickly grow shaggy and unkempt.
This looks best on…
Those with a square head shape, though it generally looks good on almost all face shapes.[/vc_column_text][vc_column_text]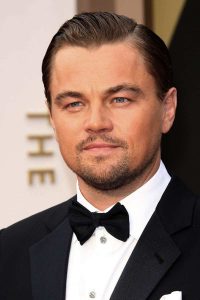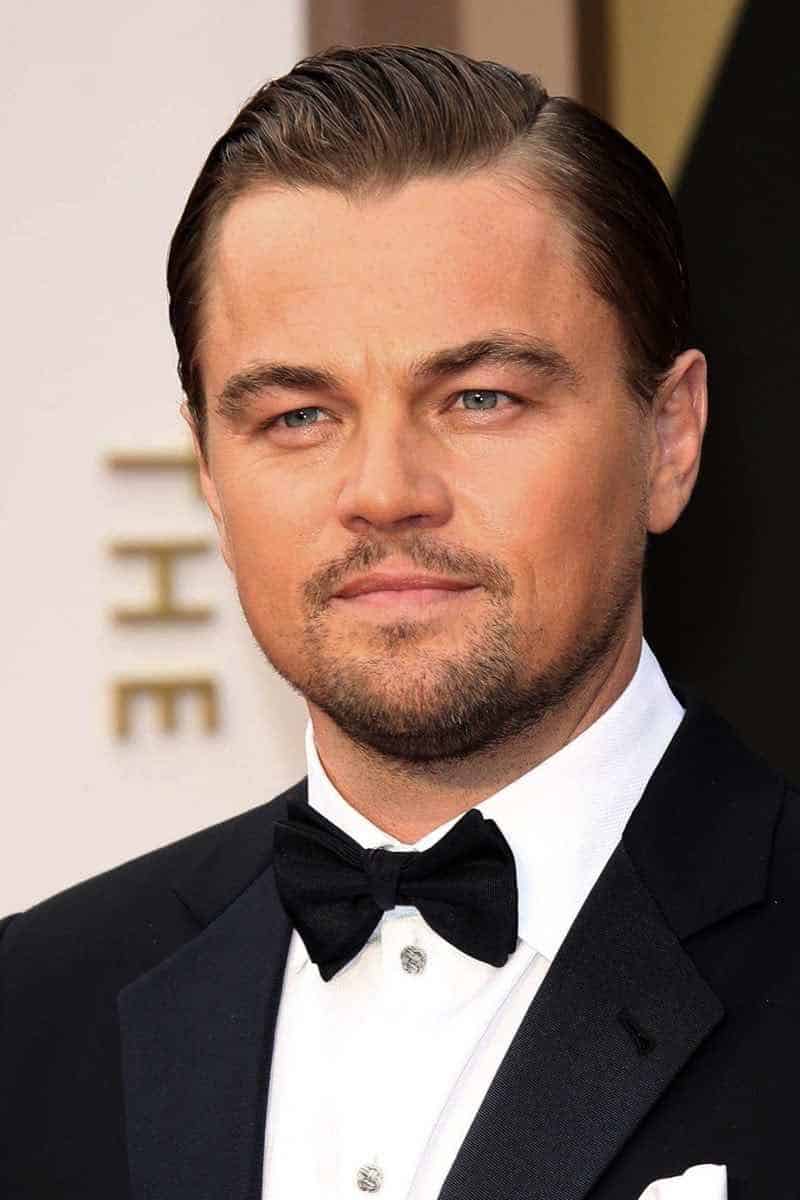 Side Part
Channel debonaire men of the past and present with a classic side part. A little bit Don Draper, a little bit George Clooney, this is a modern, sophisticated way to approach 2017's grooming standard. You'll need to invest in some hair products, but a side part is easy and inexpensive to maintain with a big stylistic payoff.
Ask your barber for…
High and tight on the back and sides, and at least an inch extra of length on top.
How to style
Apply pomade or gel to wet hair. Draw a line through with your comb to set a part. Apply hairspray for a slick look, or blow dry for less severity. If your hair is naturally straight, you could get away with letting it air dry.
This looks best on…
Those with diamond faces. With extra length, it would also suit an oblong face.[/vc_column_text][vc_column_text]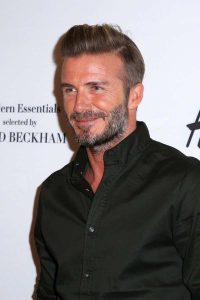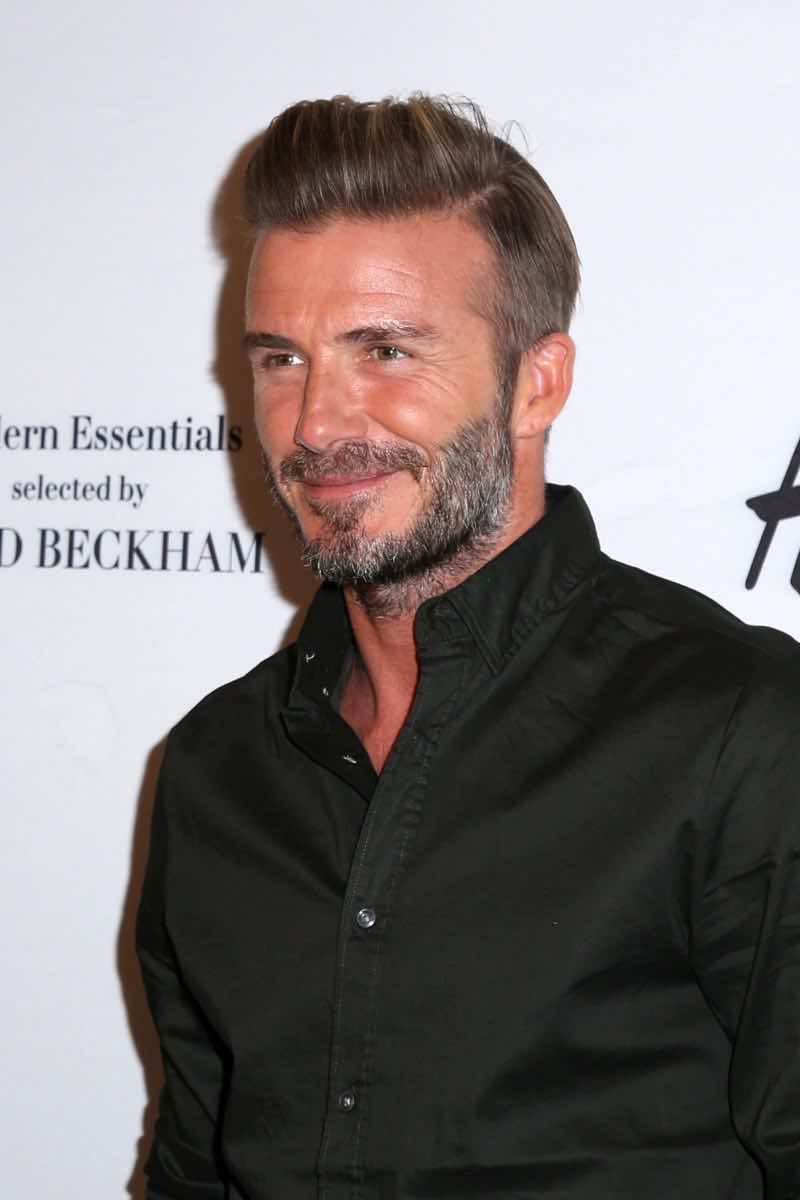 The Quiff (or Pompadour)
If you've mastered slicking your hair back and want to take the next step, try a quiff. (Go even further with a pompadour.) Short back and sides, and even longer on top than the cuts listed above, this style is a balance between prep and rock n roll. Volume and styling is key to nailing this look and you'll need to commit time and invest in products to get it just right.
Ask your barber for…
Short hair on the back and sides, with layered length on top. For a modern pompadour, ask for a tapered cut with length on top.
How to style
Apply pomade or clay to wet hair and comb it through in the direction you want your quiff to take. Bonus – this will add extra texture. Then, use a brush while blow drying your hair back and up for volume. Once your hair is dry, use your fingers to separate your hair for a more relaxed version.
This looks best on…
Because this look is so versatile, it's possible to adapt it to best suit your features and face shape. Longer and square faces would look best with shorter, more classic versions. However, round face shapes can handle longer, fuller pompadours and quiffs.[/vc_column_text][vc_column_text]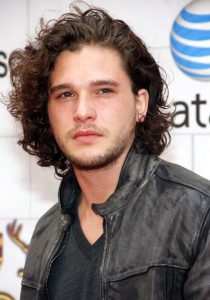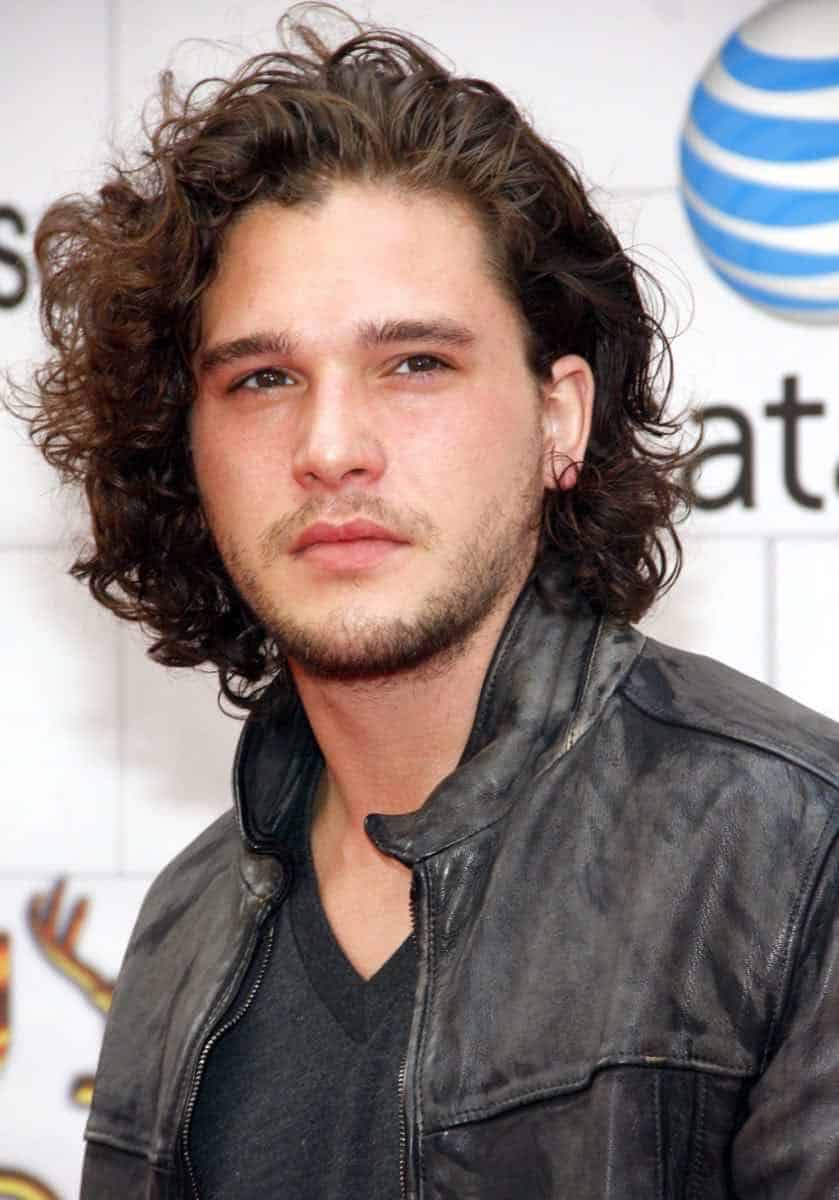 Long Waves
Growing your hair longer is a strong statement, but with care and attention this style can look rugged and carefree. It isn't merely about letting your hair grow scraggly and unkempt and it does require upkeep. While this look is often inspired by 90s grunge, you won't need flannel and torn jeans to pull off the trend. In fact, you're best off avoiding them entirely. For a version that fits your personality, play with length and styling for a neat coif that still betrays a rebellious streak.
Ask your barber for …
Obviously you will need to have some length to start with, but maintenance is key to stop this look from edging into garage band territory.
If you have thick hair, ask to have some texture cut into your hair with layers.
How to style
All you need is salt spray. Spritz it into your hair, scrunch it in your hands and let it dry naturally for loose waves.
This looks best on…
Those with wavy hair. Excepting round faces, this look is easy to make work for most face shapes.[/vc_column_text][/vc_column][/vc_row]