[vc_row][vc_column][vc_column_text]We all have bad hair days, and if your hair is thinning on top these may be more frequent than you want. Sometimes, no matter what you do, your hair just won't behave. For those bad hair days when you cannot get to the salon for rescue, a hat may be the only option.
Let's look at hat choices for bad hair days
Windy bad hair days
The weather in Britain is a major topic of discussion- mostly because we have crazy, unpredictable weather and it can be significantly different across the United Kingdom. On mad windy days, a hat is a smart choice to keep your bad hair moments to a minimum.
To work in the wind, your hat will have to fit firmly to your head- so some styles such as boater or straw hat are not suitable. Depending on your age, and your personal feelings towards this headgear, a baseball cap can be effective. To avoid looking like a "yoof" from some bad movie, avoid white baseball caps. These are frankly only suitable for sports occasions. Plus, avoid the sideways cap look- it is a goofy look and not very flattering.
Avoid THIS!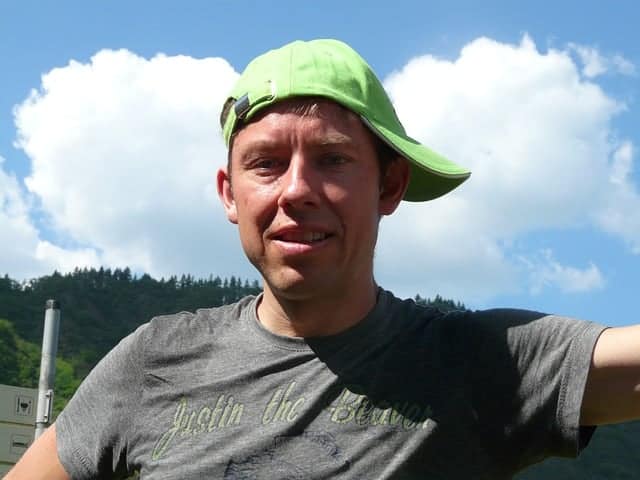 Choose THIS instead – American cartoonist Stephen Pastis makes the baseball cap look natural
A more stylish alternative is a cross between a baseball cap and flat cap style as worn by Ne-Yo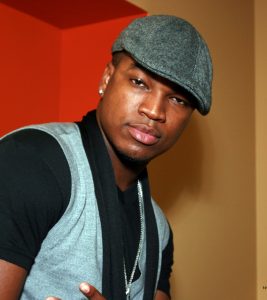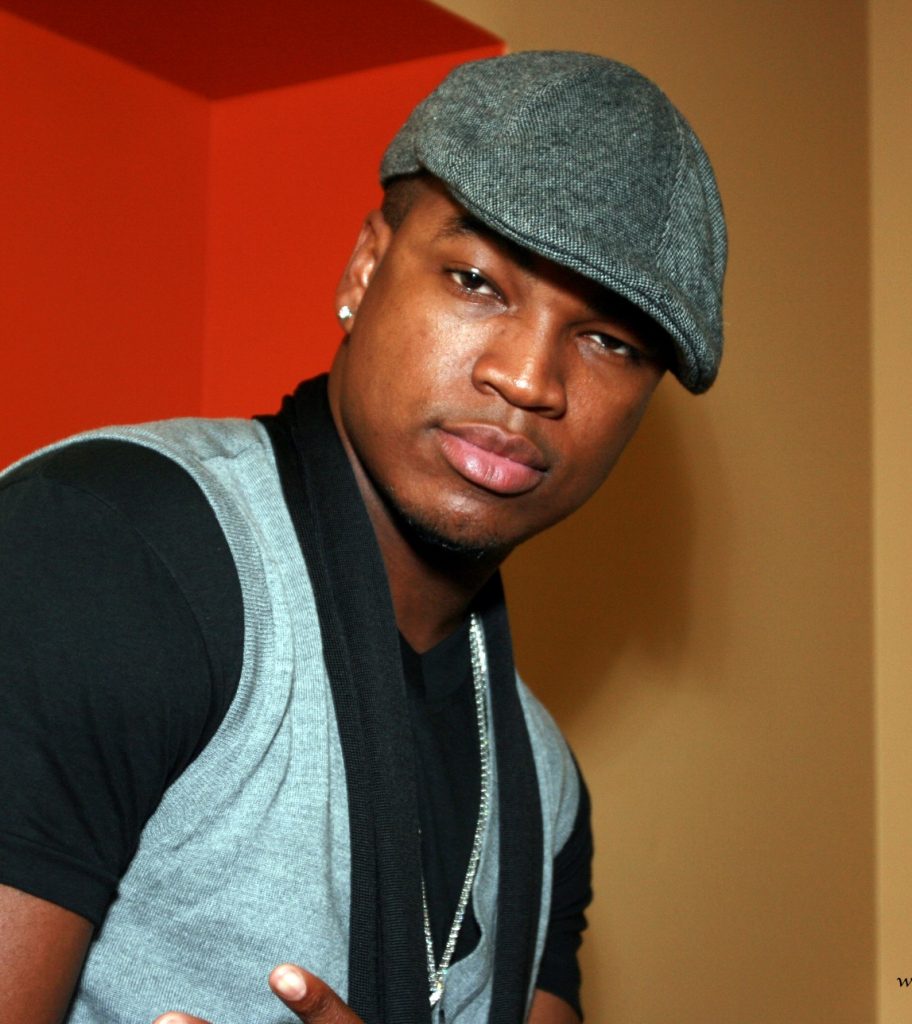 [/vc_column_text][/vc_column][/vc_row][vc_row][vc_column][vc_column_text]
Evening bad hair day hats
If you are going out for the evening and your bad hair day has turned into a bad hair night then reach for a fedora- but make sure your outfit has the same sartorial style.
Famous fedora wearers are Johnny Depp, Hugh Jackman, Jude Law, Brad Pitt, Justin Timberlake and Ne-Yo (that man loves his hats).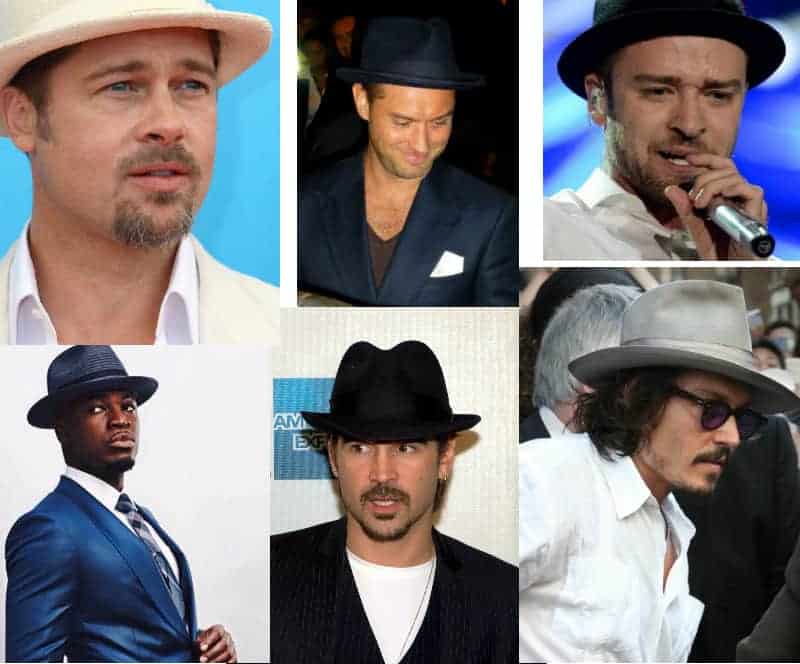 How to choose a hat for a bad hair day
Hats are very personal items and some can look worse than your bad hair, so choose wisely. If you decide to go for a hat as a regular fashion accessory then buy one from a reputable hatter, or milliner. Hats do come in different sizes and your head shape will determine the best style and fit.
Avoid bright colours unless you are choosing a hat for a specific outfit and only expect to wear it with that outfit. A bright red baseball cap with Mickey mouse may work when you are in Disneyland but nowhere else.
Have a browse around charity shops if you are short of cash- they are a treasure trove of hats but try it on before you buy; it should be snug but not squash your ears.
Straw hats can be very rigid and uncomfortable to wear, especially as the cheaper ones are not really made of straw but plastic which is unyielding. Boaters and other straw hats are for the summer and look odd worn with winter clothes.
The Fedora is one of the most popular styles as it has a flexible brim which you can tilt up or down, to suit your mood and change your style. Lots of hats are called fedora, but for the purist a real fedora is a felt hat with pinched sides and a lengthwise crease down the crown.
The Trilby is like a shortened more angular version of the fedora, with the back shorter than the front and the brim usually tilted upwards at the back and downwards at the front.
The Homburg is the most formal of hats and works best with business dress.
The Panama hat, originally from Ecuador is trilby or fedora shaped but made with palm leaves or straw. It can be crushed and folded and is best for hot weather days- but a good one will last a long time.
The very British Bowler or derby hat is not one often worn as a fashion item as it still has connotations of government officials or spies such as John Steed from the Avengers. It is a formal hat, but has been created in colours and patterns other than black to make a fun occasional fashion hat and women can often wear it successfully.
The Western hat, is as it sounds the style worn by John Wayne et al and is quintessentially an American hat. It is practical against the sun with its wide brim but expect shouts of "ride 'em cowboy" if you wear it in the UK.
The Boater is the hat you wear when going punting, or perhaps attending a summer wedding, but otherwise it doesn't work well on many occasions.
Your traditional British flat cap made a comeback with an interest in country hunting styles. Originally associated with Northern working-class factory workers it is the staple hat of the hunting, shooting fishing country types. Classic actors such as Peter O'Toole made it fashionable as an iconic Irish country style. It is actually a very practical hat, keeps your hair under control, your head warm and the brim protects your eyes from wind, sun and rain.
Bad hair days- a hat may be the answer
If you fancy trying out a hat as an alternative to your bad hair days, there are plenty to choose from. Go try some on, take a good honest friend with you and have fun. Alternatively, fix the bad hair with a good cut, or if hair loss is a serious issue, consider an affordable hair transplant.
[/vc_column_text][/vc_column][/vc_row]