Clean shaven weekday, designer stubble weekend.
If the beard trends 2020 seem to be favouring a clean-shaven look then while a full beard may not be trendy, a little designer stubble is still a compromise for many. Lots of men like to give their face a rest at the weekends or on holiday and shave less, allowing a more natural look to develop. Your work day face, much like your clothing tends to be more formal and the full hairy hipster beard may not suit your work environment. Luckily, a beard hair transplant in Turkey can help you achieving any of your beard goals.
Beware the summer beard…growing your beard over the holiday might seem like a great way to relax your shaving routine but it has its consequences. When you must shave it off to return to work your face will have a distinct white mark where the beard was, set against the rest of your tanned summer face this is going to look very odd. If you do grow a beard over the holiday, then gradually trim it down until your tan has faded before removing it completely. Alternatively, a few days before returning to work, shave it off and apply fake tan to the white area!
There are degrees of designer stubble in the 21st century. Designer stubbles is defined as,
(on a man) facial hair that is carefully trimmed to give what is thought to be an attractive rugged slightly unshaven look
https://www.collinsdictionary.com/dictionary/english/designer-stubble
This is not the same as the five o'clock shadow which appears for some men who need to shave twice a day to maintain a facial hair free face. Designer stubble is usually a few days of beard growth and it became fashionable in the 1980's as a nod to the macho man, such as Clint Eastwood in his 1960's spaghetti westerns. Those sporting designer stubble were regarded as rebellious, carefree, even too busy to shave! An icon of this trend was George Michael. Other men that favour this look are Jason Statham, Hugh Laurie, George Clooney, Gerard Butler and over the years David Beckham has gone between, designer, clean and trimmed beard.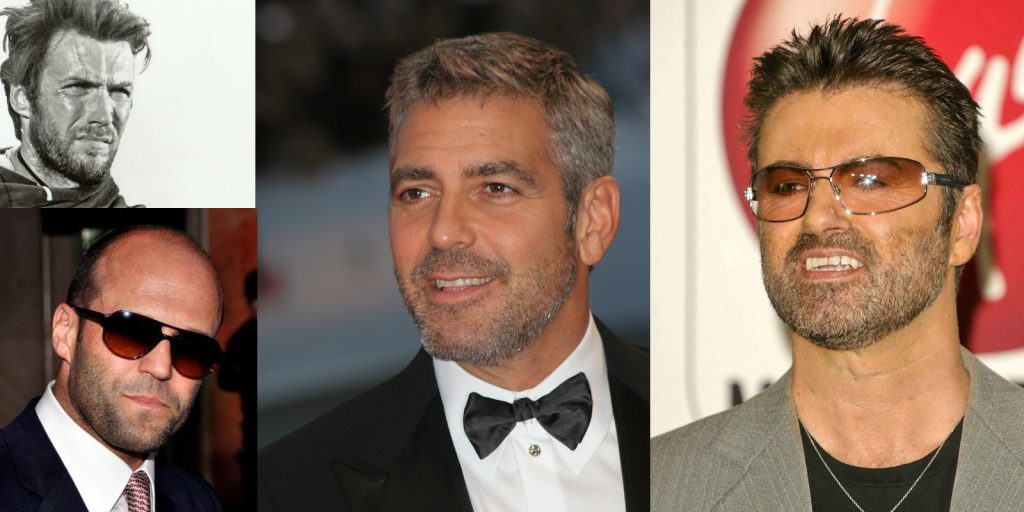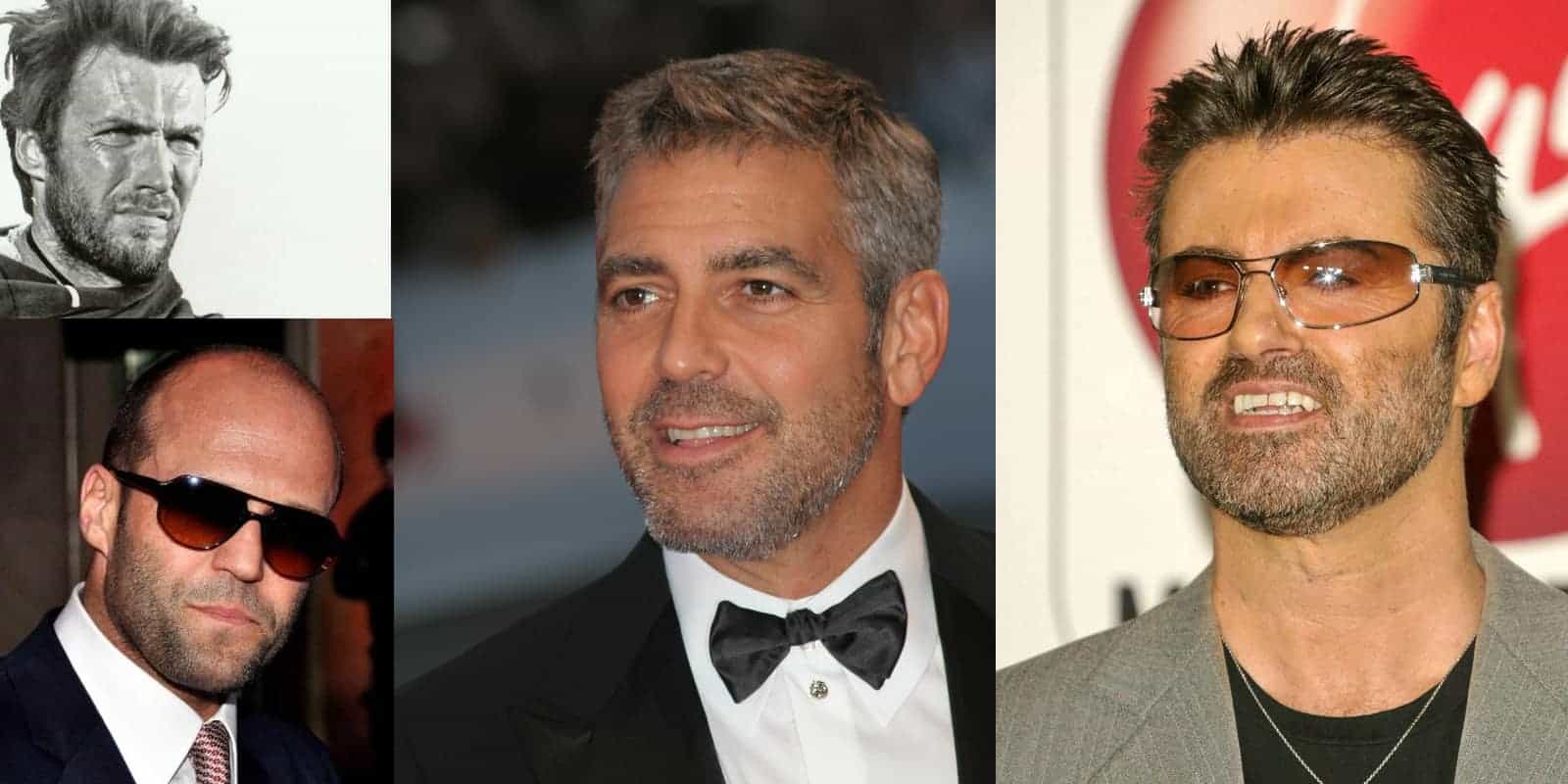 George Clooney is a great example of switching between clean-shaven and designer stubble to suit his mood and the image he wants to portray. He is also a man unafraid to be grey, a topic we will cover in a later article.