Fashion Trends for men in 2018
2018 is just around the corner. We can't predict what's in store for 2018, but we can tell you where fashion is headed for the New Year.
Here, we look at some of the trends we've seen from 2017, and what menswear fashion looks like for the New Year.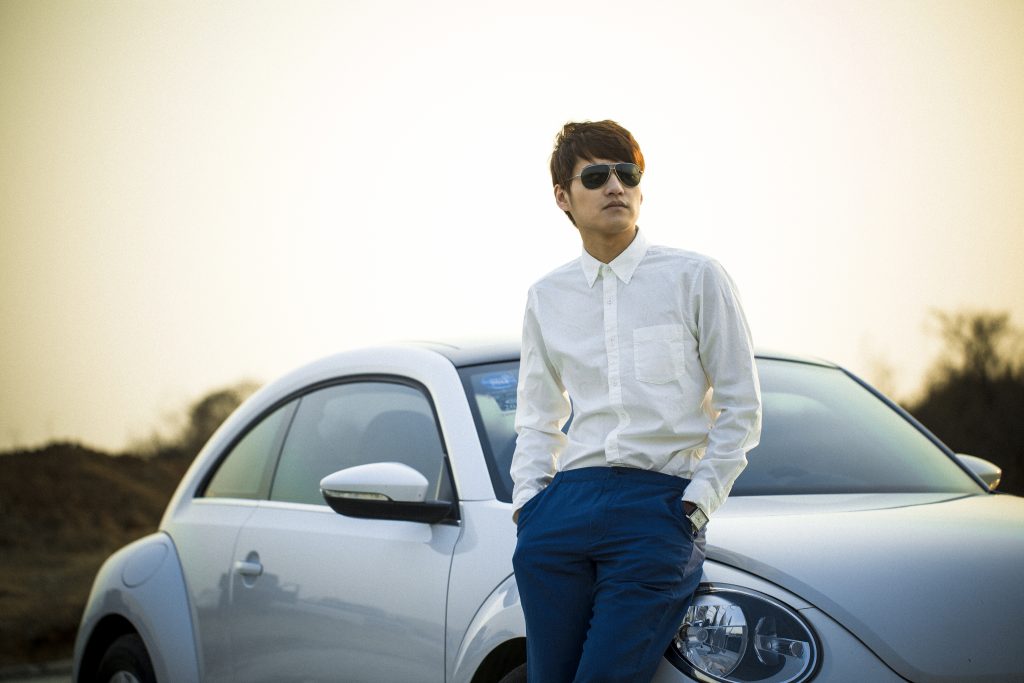 2017 Fashion Trends
What trends graced the catwalk in 2017?
This winter season was all about the corduroy tailoring. Corduroy trousers and tailored suits came into fashion cut in slim shapes and in understated shades of navy and olive green.
Camel colour greeted the catwalks in 2017, both in men's and women's fashion. Mixing different shades and patterns of camel was a key trend for A/W 2017, broken up with well-placed colour pops.
Roll necks were more abundant than ever this year.  Roll necks have been key pieces for those experiencing freezing cold weather in the UK and Europe. Non-specific, the roll neck was seen in a variety of colours, patterns and textures from chunky knits to thin underlayers.
Trends for 2018
What does 2018 have in store for men's fashion?
According to Vogue, gone are the days of luxury, clean fashion with flashy accessories and a sharp finish. In its place are athleisure, relaxed streetwear trends with punchy revivals of past eras.
Fashion week across the globe earlier this year displayed an array of emerging trends for menswear fashion for 2018.
Paris Fashion Week in June exhibited a range of big talking points in fashion for Spring/Summer 2018. Labels such as Lanvin, Kenzo and Alexander McQueen graced the catwalks with their interpretation of fashion in 2018. Here's what's in store for menswear next year
1. Eighties style
In 2017 we saw trends reappear from the 80s, 90s and even 00s we thought had been locked in a time capsule. Menswear saw 80s style trainers make a return, along with double denim, sports jackets and corduroy dungarees which all surfaced once again in street style. 2018 will be no different. From boxy suit jackets to frayed hem and acid wash denim, this is a trend that isn't going anywhere next year. Fendi's catwalk show at this year's Fashion Week displayed a range of eighties sportswear with tailored suits.
2. Nineties and Noughties
A 90s and 00s influenced wardrobe will be the all the range for the new year. Menswear is once again reintroducing these decades back into fashion, with a 2018 twist. 2018 will be the revival year for double denim, trainers with smart trousers, Hawaiian shirts, sportswear, and everything oversized – as demonstrated by labels such as Valentino and Emporio Armani on the catwalks. Think 'Matrix' mixed with 'Clueless'.
3. Pink
Subtle but warm, blush rose pink is the colour set to grow next season. From mid-pink to pastel, pink will be one of the colours of 2018 and will be seen in jackets, suits and jeans.
4. Vertical Stripes
S/S 2018 suits on the catwalk relied on block, primary colours for many designers. Patterns and prints were scarce for many designers, with the only exception being vertical stripes. A flattering pattern, the stripe is great for next year's occasion suit and perfect for any guy no matter what their size or body shape.
5. All White
Controversial for some, all white head-to-toe outfits were prevalent in S/S18 catwalk collections from Billionaire to Officine Generale. This trend is a bold look, and one that certainly fits the eighties look. If head-to-toe white is too much, this trend can be mixed up with tailored colourful blazers or smart brown loafers.
6. Double pockets
Safari and field jackets are making a comeback in 2018. These seventies style military jackets were the overgarments trending on the catwalks. Double-breasted pockets with a slouchy shape were particularly favoured by Hermes, Oliver Spencer and No 21 during Fashion Week in muted colours such as camel and dark pastels.
2018 seems to be the year for incorporating the new with the old. With 80s, 90s and 00s trends making a return, 2018 brings us into a new modernised era for menswear fashion.
GetHair offers hair transplant consultations in London. GetHair aims to follow the latest developments and bio enhancements to deliver the best hair growth rate for our patients looking for hair transplant treatment.
If you're considering hair transplant treatment to complete your look in 2018, give us a call for a consultation on: 0044 2038 683 600