If you're thinking about getting a hair transplant or simply want to change your look, we've got some top tips on how to find a new hairstyle that would suit you.
Many people won't consider their face shape when choosing the right hairstyle for them. Picking a haircut that resembles your favourite celebrity isn't always the way forward. Face shape can have a huge impact on how a haircut fits the face and looks on a person, regardless of if it's cut in the same style as the said celebrity.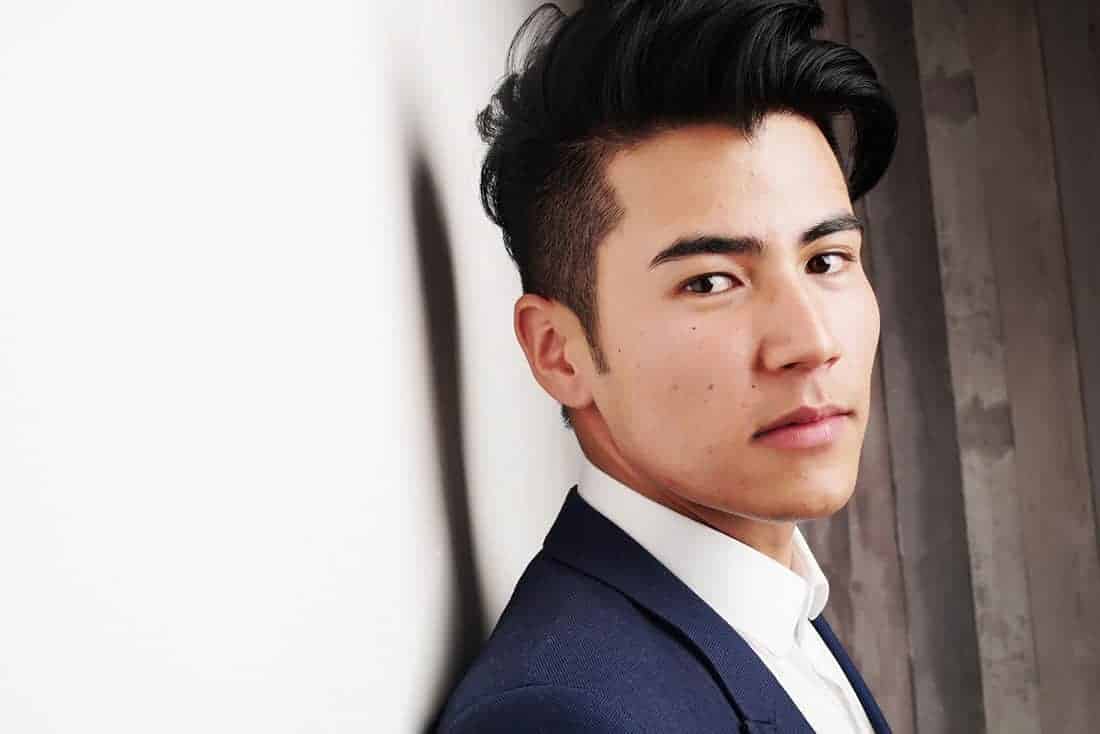 There are many different face shapes which can influence which hairstyle best suits you.
If the length of your face is similar to the width, you have a round face. With these shapes, sharp angles and volume work best. Shorter sides and longer top make the face look elongated. Full fringes and buzzcuts can make the face look rounder, so it's best to avoid these. Instead, try a side swept fringe, quiffs, slick-backs or faux hawks- all of which can complement your wide cheekbones.
If the length of your face is longer than the width of your face, you're likely to have an oval face shape. Luckily for you, most haircuts suit this face shape. Sharp-angled cuts and volume make the face look more masculine, whereas long fringes make the face look rounder. Fades and undercuts, spiky hair and textured slick-backs are all haircuts that can highlight your facial features.
An oblong face shape is longer and more elongated than an oval face. They are longer than they are wide. Avoid short sides as this can make your face look much longer. Longer sides and layers on top will suit your face shape much better. Side partings work great for this face shape and stubble complements the look nicely.
If you have a diamond face shape, your cheekbones are the widest part of your face. Longer hair suits this face shape as your bone structure will support longer cuts. An angular, layered haircut suits this face shape perfectly. Faux hawks, long slick-backs and textured crops are hairstyles suitable for these men. Men with diamond faces often suit facial hair as this can soften the look of the jaw.
Wide at the temples and hairline and gradually narrowing down to the chin, the heart-shaped shape would benefit from a mid-length swept look over a short hairstyle. Crew cuts and messy, textured haircuts are suitable for a heart-shaped face.
The triangle face has a wide jawline and narrow forehead. With this face shape you can benefit from longer, fuller sides and light or no facial hair. Swept fringes and textured hairstyles on top are suitable for this shape. Avoid short fades on the side and instead opt for medium length haircuts on top.
Square faces are angular, defined and masculine. With a square-shaped face, the length and width are similar and the jaw is angular and sharp. Short cuts really suit this face shape, so consider undercuts and buzz cuts. For a longer hairstyle, consider a long quiff, combover or traditional slick-back.
What hairstyles will be fashionable in 2022?
Once you've found the face shape which looks most similar to yours, you can start looking at potential hairstyles for you.
In 2018, most of the popular haircuts will include pompadours, side partings and buzzcuts. Messy and textured haircuts are favourites for the new year, alongside medium-length hairstyles such as slick-backed tops, modern quiffs and long fringes.
Short Hairstyles for 2022
In 2018, buzzcuts will be one of the most popular hairstyles of the year. Low maintenance and simple, this haircut is an easily achievable hairstyle for the modern man. Other popular short haircuts include fade on the sides and shorter hair on the back, as seen in styles such as the Crew cut and Pompadour.
Long Hairstyles for 2018
For longer hair, natural curls and spiky hairstyles are making a comeback in 2018 to match the comeback of 90s style fashion trends. Slicked Back hairstyles are great for men wanting a more formal look, as well as side part pompadours for grown out hair. Utilise wet styling hair products on longer looks, or wax for a more tousled look.
If you're considering a hair transplant in 2022, contact GetHair today. We offer bespoke hair transplant treatment in Turkey with consultations in London. Hair surgeon Dr. Tayfun Oguzoglu has been performing hair transplant operations in Istanbul since 1996. Our treatments produce natural-looking hairline results for those experiencing hair loss.
Contact us on: 0044 20 3868 3600
---
Sources:
https://www.fashionbeans.com/2016/how-to-choose-right-haircut-for-face-shape/
https://www.menshairstylestoday.com/what-haircut-should-i-get/