For a lot of men, their hair is a huge part of their identity – it's not just hair, it's part of their look, their confidence, their youth. It's more than just hair, it's linked to their mental health. In a survey compiled in the UK, 38% of men said their hair loss had made them 'depressed'. A further 36% of the men surveyed said that hair loss was the biggest concern they had about their appearance. Of the surveyed men, 25% of them said they had used drink and drugs to help them cope with the hair loss. We have gathered the reasons to consider a hair transplant on this page.
What this shows us is that hair loss isn't just a cosmetic issue, it's a deep-seated issue that is causing some men real mental health issues and leading some of them to misuse substances.
If you are worried about losing your hair, or you already have lost your hair and want to reverse the process, we can help. Our expert team of doctors have completed thousands of hair transplants using FUE  (Follicle Unit Extraction), which provides patients with the highest success rates of hair transplant and growth. It's why across hundreds of reviews we have a score of 4.9/5.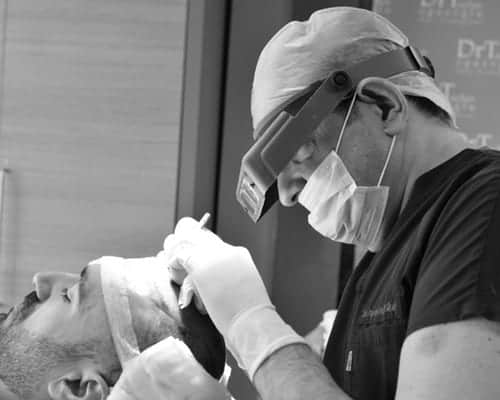 Reasons To Consider A Hair Transplant
If you are reading this, there's a good chance you've been thinking about hair transplant for some time. You've probably weighed it up, considered the cost, the pain, the ease of treatment and travel, the clinic, the aftercare etc – you can find all of that on the FAQ section of our website.
Those reasons are the logical ones. The factual elements of the process, but the real reasons to consider hair transplant are deeper than that. They're emotional, they aren't because you miss washing your hair or because you want a different style. It's more to do with your identity, your self esteem and how you feel about yourself generally. It's about boosting confidence and having a great head of hair can restore those things in a man.

Here's a list of a few reasons to consider hair transplant…
Hair Transplantation Restores Confidence Quickly
Like other forms of cosmetic surgery, FUE hair restoration helps to restore the confidence of patients. Depending on the severity of the hair loss, within a single treatment hair can be restored to the new site and re-growth will occur very quickly. It's a fast process, meaning the patient will see results in a short space of time. In most cases, within a few months the re-growth will be complete.
Hair Transplant is Permanent
Follicular Unit Extraction (FUE) is a process whereby healthy hair follicles are implanted into the areas where hair has been lost from. We then provide expert after care and treatment to ensure the follicles establish themselves and the hair grows properly. Once the hair follicle is established, the hair will grow as normal in the new site.
Hair Transplant is Low-Invasive
Unlike other forms of cosmetic surgery, FUE hair transplant is low-invasive. The procedure is done with a local anaesthetic, you are completely conscious the whole time and the post-procedure recovery is very simple and all taken care of by the Get Hair team. You won't have any kind of stitches or rehabilitation!
Hair Transplant is Quick
With a lot of cosmetic procedures, the operation itself takes a long time, then there are weeks and weeks of recovery. A typical hair transplant using FUE takes between 4 and 6 hours. Obviously the more severe the hair loss, the more sessions you need but a lot of cases will be completed in one session.
Hair Transplant Has a Short Recovery Period
After the treatment, the only visible scarring is the slight scabbed areas where the follicles have been moved. These scab over like small cuts and will all be gone within 14 days of the treatment – probably even sooner. There are no lasting scars from the FUE hair transplantation and you'll be provided with all of the aftercare guidelines you need.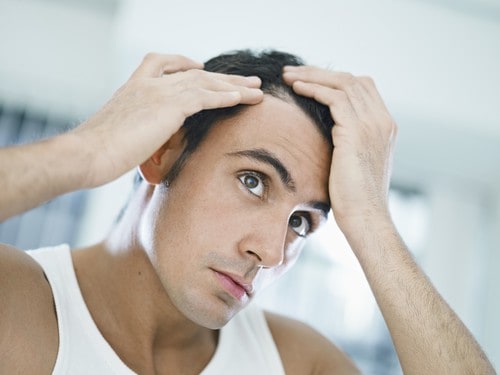 FUE Hair Transplant Works!
There are some forms of hair transplant that aren't effective or don't last. That's not the case with FUE performed by the team at Get Hair. From the procedure to the post-op recovery, the team will provide you with the very best care to ensure your procedure works and leaves you with a greta head of hair for the rest of your days!
More Hair Transplant Information
If you've decided you'd like more information on hair transplant, you can head to our Contact Us page where you'll be given the relevant contact details for your country. Deciding to have FUE hair transplantation may be the best decision you ever make!