For most men, the New Year is the perfect time for a new start. Much like how dressing styles change over time, so do hairstyles. As a result, the most popular men's haircuts in 2020 are unlikely to carry over to 2021.
So, if you're bored with your current haircut or you're just looking to reinvent your look, we've put together this list of the best new haircuts for 2021.
Our Predictions for the Top Haircuts of 2021…
Although men's haircut styles will change in 2021, we think that all of these classic cuts will be popular throughout the year:
Long, textured hairstyles with messy movements and natural flows
Low and mid-fade haircuts
Graduated haircuts with side scissor cuts
Crop haircuts
Remember, the new haircuts of 2021 that will work best for you will depend on your genetic makeup: such as whether your hair is thick or thin, curly or straight, long or short.
Now we've looked at popular men's haircuts, let's take a proper look in detail at the haircuts that will be popular in 2021.
Neat and Tidy: Low Skin Fade with a Swept Back Fringe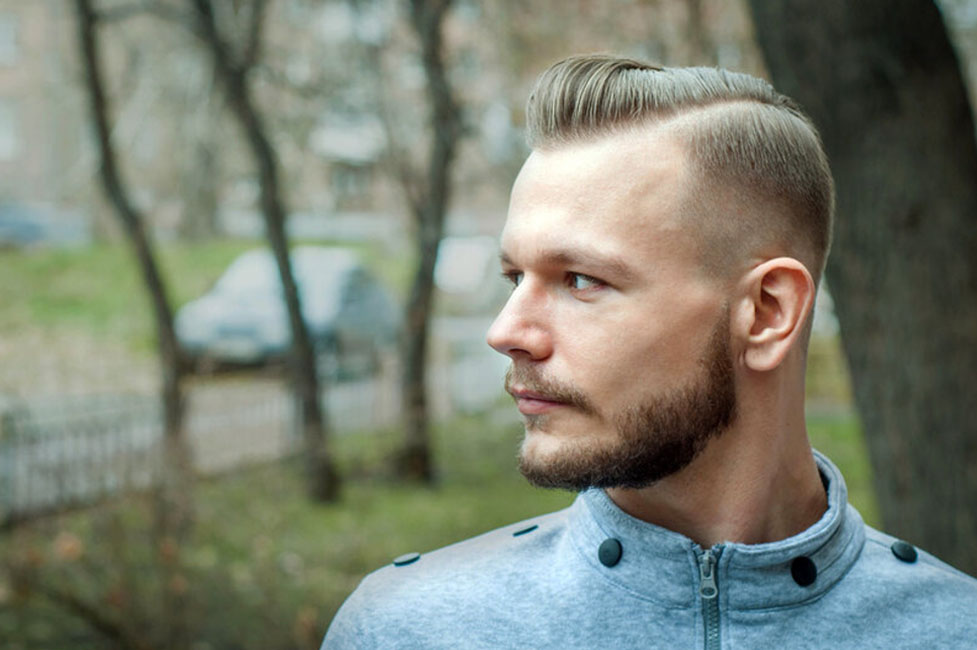 Fades have been popular for years now and the trend looks set to continue in 2021.
Although a fade can start anywhere on the sides, for this haircut to really pop you'll need to start seeing visible hair growth a couple of centimetres above the top of the ear. By your sideburns, you should only see the pores of your skin and the transition from skin to hair should be seamless.
You'll need to find a good barber to help you create this look, as a good fade is hard to achieve. Tell your barber that by the time your hair reaches your temple, you want it to be mid-length. Then, on the top, you'll only need a quick trim and some texture adding. This way, to style your hair each day, all you'll need to do is sweep your fringe back using a comb and some styling gum.
The Business Look: Slick Pompadour Fade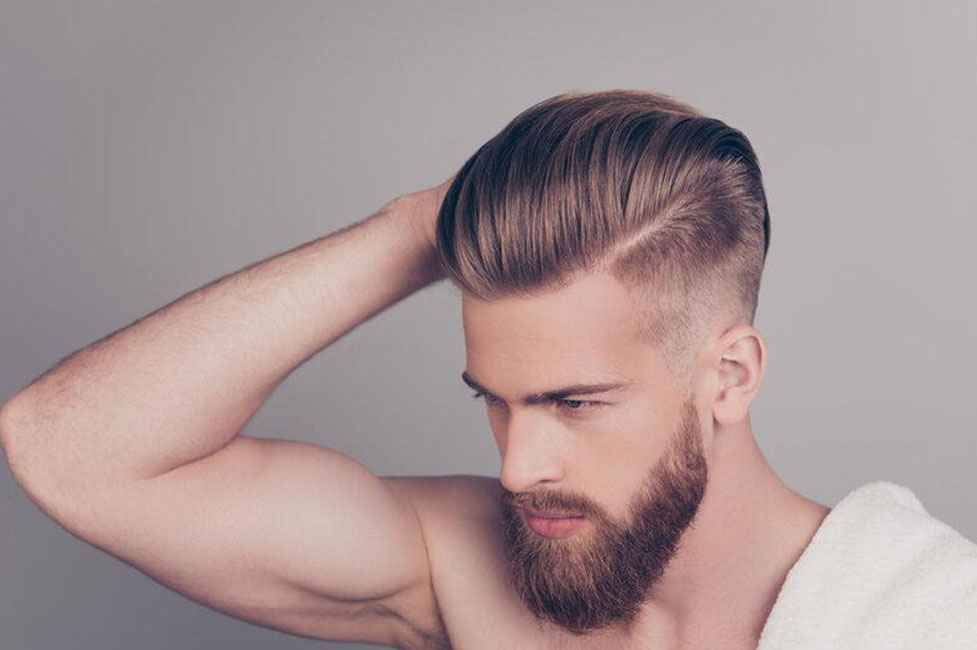 The slicked pompadour look was popularised back in the 1920s, so let's celebrate 100 years of this hairstyle by properly bring it back next year.
The great news is that you can achieve a modern pompadour fade even if you have thinning hair – because although you'll still want to keep a low fade on the sides, you can cut the top shorter; around an inch and a half of hair should be enough to complete the look. After your trim, all you need to do is add volumising mousse and pomade to your hair before gently pushing it into shape. Hair spray will then keep it in place for the rest of the day
If your hair is thinning, then you'll probably need quite a lot of product to carry off the look, but it's well worth the time spent in front of the mirror. Our top tip involves using a fine comb to create the style; not only will this help you separate the strands and cover any thinner spots, but it will also add a bit of formality that will suit any important business meeting.
The Low Maintenance Choice: The Messy Bob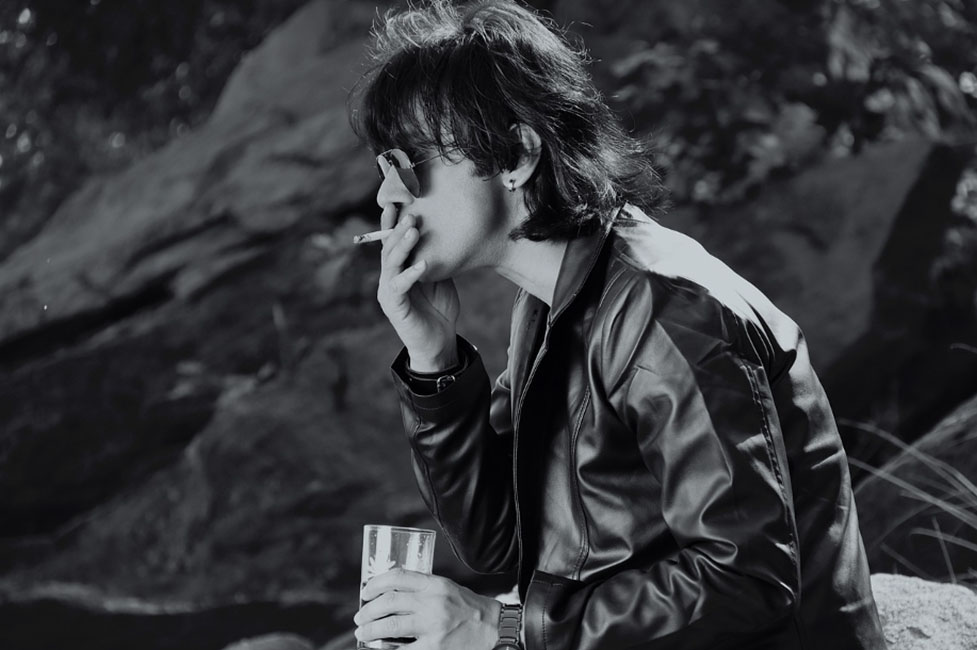 If you've got it, flaunt it. The messy bob was one of the most popular men's haircuts of 2019 and its popularity looks set to continue well into 2021. After all, following multiple lockdowns this year, we've all had plenty of time to let our hair grow that little bit longer while barbers have been closed.
Hairstyles like the bob will always be popular because they don't require much maintenance. In fact, most barbers just recommend letting your hair dry naturally and allowing it to fall to create a tousled look. If you're looking to add bounce to the style, then a soft wax will help you create a neater, curlier finish.
The Boyband Look: The Textured Crop
If you don't like the feel of the messy bob, then a textured crop is your best choice. Boybands and rockstars have popularised this haircut in the last few years, and now it's particularly popular with younger men.
Matty Healy from The 1975 is the perfect example of someone who has rocked this look. When the band first shot to fame, his hair was almost untouched on the top, creating a mop effect. However, he kept the back and sides short and tight.
How much hair you leave on the top will determine your finished look. While a bold and square cut will always look neat, longer locks will create a more casual finish.
The great thing about this look is that you only need a comb to create your desired style. Just spend two minutes in front of the mirror and it'll look like you've stepped straight off the stage.
The Military Look: High and Tight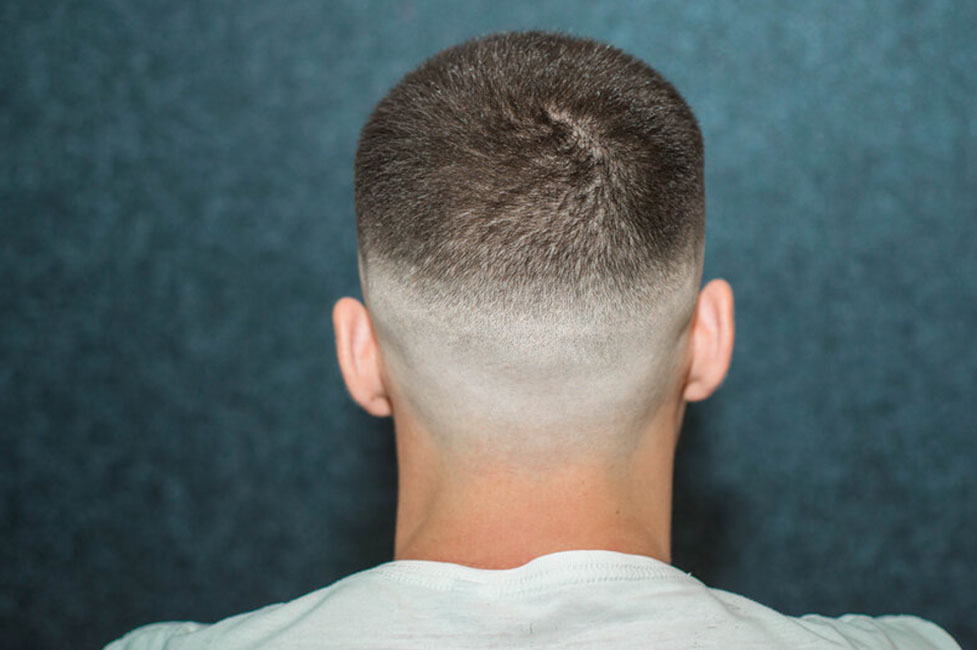 If long hair isn't for you or you don't quite have enough hair to pull the look off, then opt for a high and tight haircut. This style involves a tapered transition from the top to the sides but, if you like, you can opt for a uniform length all over that gives you a bit of a military look.
A high and tight haircut is the ultimate in low maintenance. After all, the hair is so short that there's not a lot you can do to it other than wash it and let it dry!
However, you'll need to look at photos of the look online before you commit to the style. This is a haircut that suits people with strong facial features and high jawlines. In addition, you'll need to be aware of the shape of your head, as the tight look will emphasise any lumps or bumps.
The Classic Look: The Tidy Comb Over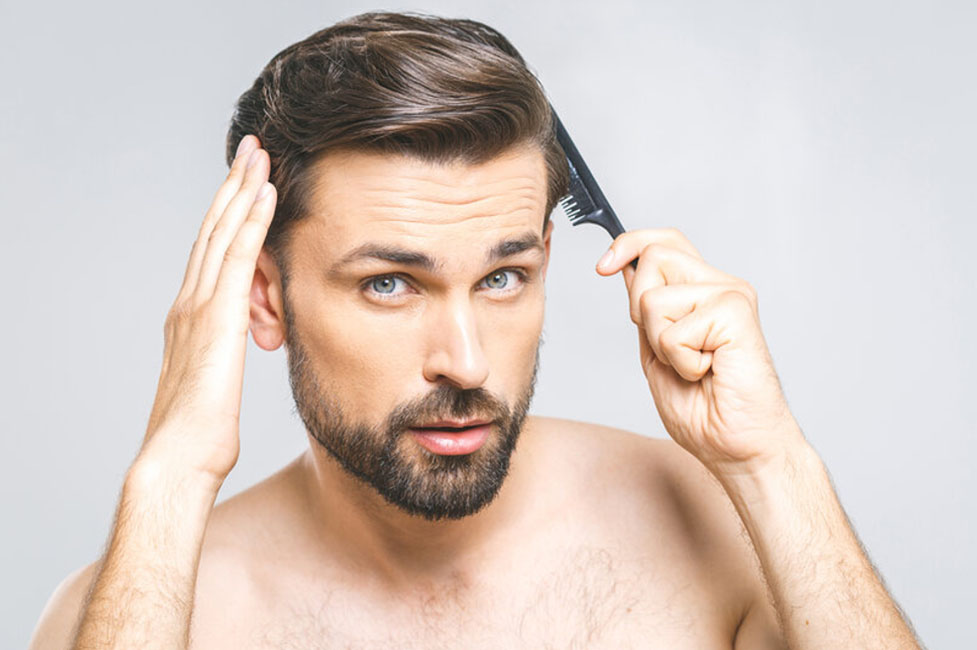 If your hair is receding or thinning, then the classic comb over is the look for you. This is one of the easiest men's haircut styles in the world to rock and there's almost zero styling required.
Ask your barber to cut your sides to a blade six. On top, you'll want your hair cutting to around an inch or two in length with a little texture adding. All you then need to do is sweep your top to one side when you get out of bed in the morning. You won't even need a comb.
The short nature of this hairstyle means it works perfectly if you're rocking a short, neat beard as well. This is a look that's worked for George Clooney for years and it's harder to get a better recommendation than that.
The Resurgent Look: The Mohawk
One the chosen hairstyle of punks, the mohawk has been reinvented recently and it now looks set to be one of the most popular men's haircuts of 2021.
Mohawks are now much shorter and slightly wider than they were in the 1980s. By keeping your mohawk short and trimming the sides right down (you can opt for a fade rather than a buzz cut if you prefer), you'll actually create a very flattering and wearable style that's massively on-trend.
Old Before Your Time: Add a Touch of Grey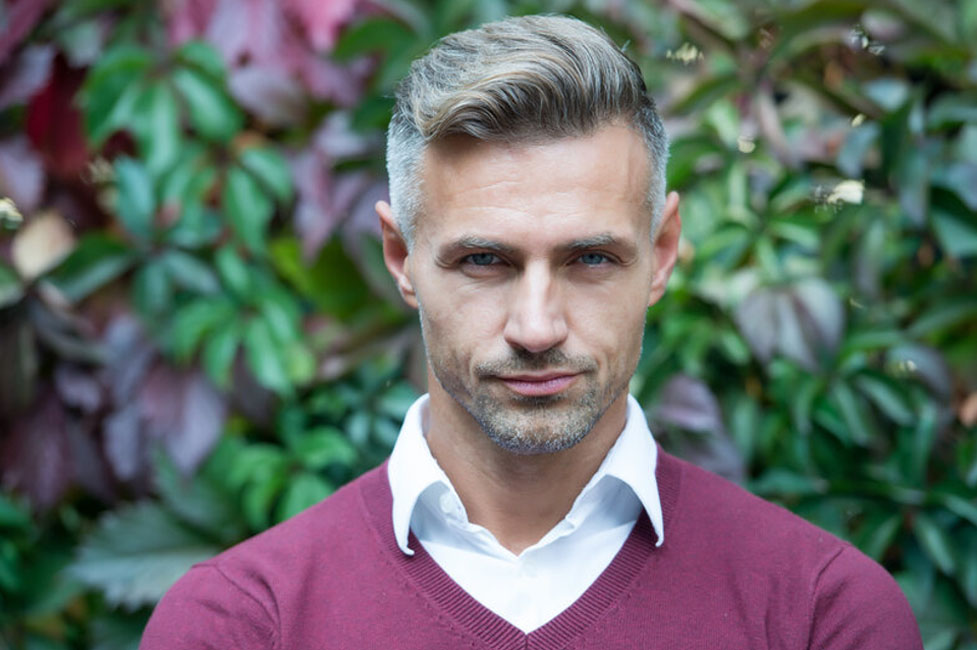 Growing old gracefully is incredibly fashionable at the moment. In fact, it has become so fashionable that many of our favourite celebs are adding grey hues to their hair.
With leading actors like Steve Carell, Leonardo DiCaprio and Pierce Brosnan all embracing their grey hairs, it's perhaps unsurprising that younger celebrities are copying the look by adding dye to their natural hair. In fact, in the past year alone we've seen superstars like Lionel Messi and Zayn Malik show that grey can be a young man's look, too.
To really make a striking statement, grow a short beard and keep it in your natural hair colour. This will make a contrast that will really help you stand out from the crowd as you rock one of the best new haircuts for 2021.
Get Rid Entirely: Embrace the Buzz Cut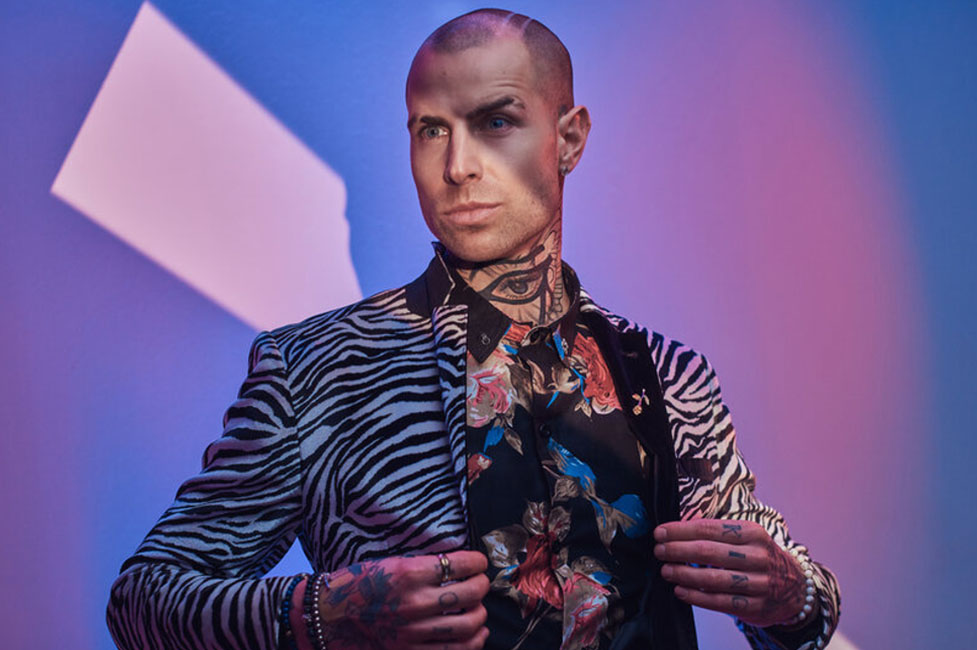 Can't decide what to do with your hair or don't think your hair is one of your best features? Time to chop it off.
Buzz cuts have been popular for decades now because they're incredibly low maintenance and they give you a rugged and masculine look. However, this look really isn't for everyone and you'll need confidence to pull it off.
Before you chop off all your hair, you really do need to consider whether this cut will suit the shape of your head. If your head isn't perfectly symmetrical or you have lumps, bumps and scars, then you may find it's not for you. Take the plunge without considering this and you'll end up wearing a lot of hats until your hair grows back.
Choose any of these men's haircut styles and you'll be ahead of the trends in 2021. All of these men's hair cut styles will be incredibly popular in the year ahead, so now is the perfect time to change your look.
All of the most popular men's haircuts mentioned above will suit different lengths and thicknesses of hair. If you're desperate to try one of the styles mentioned above but you simply don't have the hair to pull it off, remember that getting a hair transplant in Turkey can transform your hairline and give you the coverage you need to embrace your favourite look.