You may think that your hair is something that simply needs washing every now and then to keep it clean. However, our hair is something that actually needs quite a lot of care and attention if we want to keep it healthy, thick and full for the long-haul.
After all, if you don't wash your hair often enough, then the product you've used will build up and your hair will become greasy. If you wash it too often, it will be more likely to break and you may end up with dandruff. Similarly, if you don't dry your hair correctly, you'll cause it to thin and fall out unnecessarily – it's a delicate balancing act.
By following the male hair care tips we've outlined below, you'll be able to establish a proper hair care routine. To help you do this, we've included information on how often to wash your hair, the best ways of drying it and how to apply and remove any product.
Hair Care for Men: Our Top Tips
Follow the male hair care tips below and you'll have no problem keeping your hair looking full and healthy
1- Find a Good Barber and Stick with Them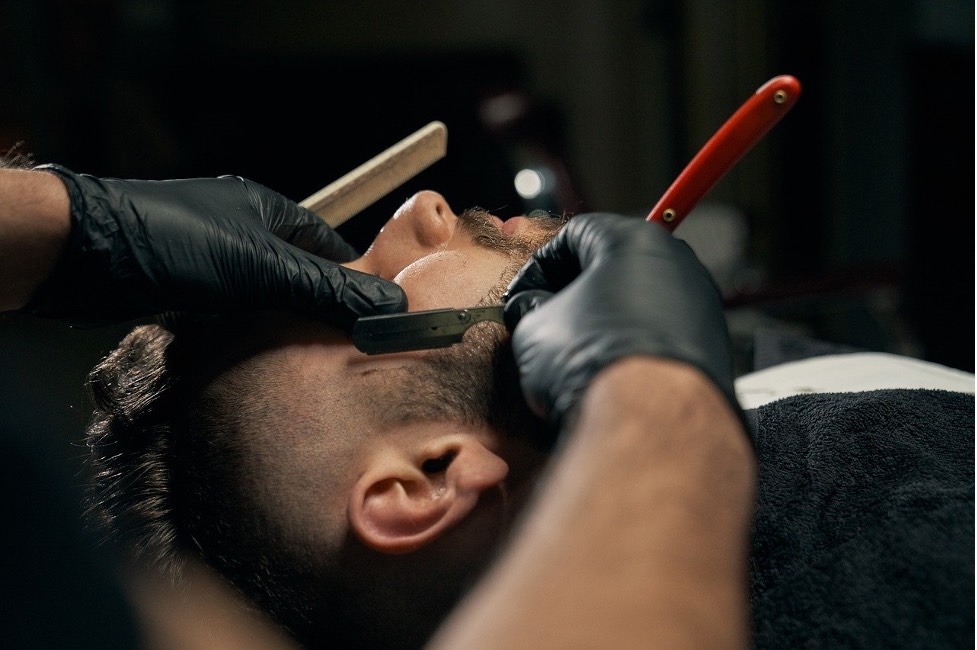 Male hair care starts at the barbershop. After all, in order for your hair to look at its best, you need to find a high-quality barber who understands your needs.
Your hair will always look best when it's freshly trimmed, so you need to make sure your barber specialises in your chosen style. Often, a barber who is ace at doing high fades won't be as good at undercuts or tints, so find someone who suits your style.
This usually means paying slightly more for your haircut. However, the money you pay for your haircut is an investment and it's well worth it when you see how much a good haircut adds to your self-confidence.
2- Time Your Haircut to Avoid the Rush
If you want the undivided attention of your barber, then you'll need to time your visits. This is because some barbers are paid by the cut. This means that when the barber shop is busy, the incentive is for them to cut quickly rather than cut well.
As a result, you should try to head to the barbershop early in the morning or just before it closes. It's likely to be far quieter at these times and a barber will dedicate more time to your haircut. Plus, if you can pull yourself out of bed and get there early, your barber is also more likely to be at their freshest and most enthusiastic.
3- Get Your Hair Cut Regularly
The more often you get your hair cut, the better it will look. Hair grows incredibly quickly and it soon starts to look untidy. How often you need to get your hair cut depends on how quickly your hair grows and the style of your hair. For example, if you have a fade or a buzz cut, you'll need to get your hair cut more often than if you have a mop. So set a schedule that works for you and stick to it, because this will leave your hair looking at its best.
As an added bonus, if you visit the barber regularly then they'll get to know you better. This means they'll know more about your hair and will be able to advise you if it starts to thin. They'll also recommend products that will improve the health of your hair and will help you cover any thinning areas that may appear. Barbers know more about hair care for men than most people, so listen to their advice and be open to their suggestions.
4- Use a Base Layer Before You Add a Product
Although paste, pomade and wax can provide you with the finish you're looking for, using these products in isolation means you're not getting the full effect.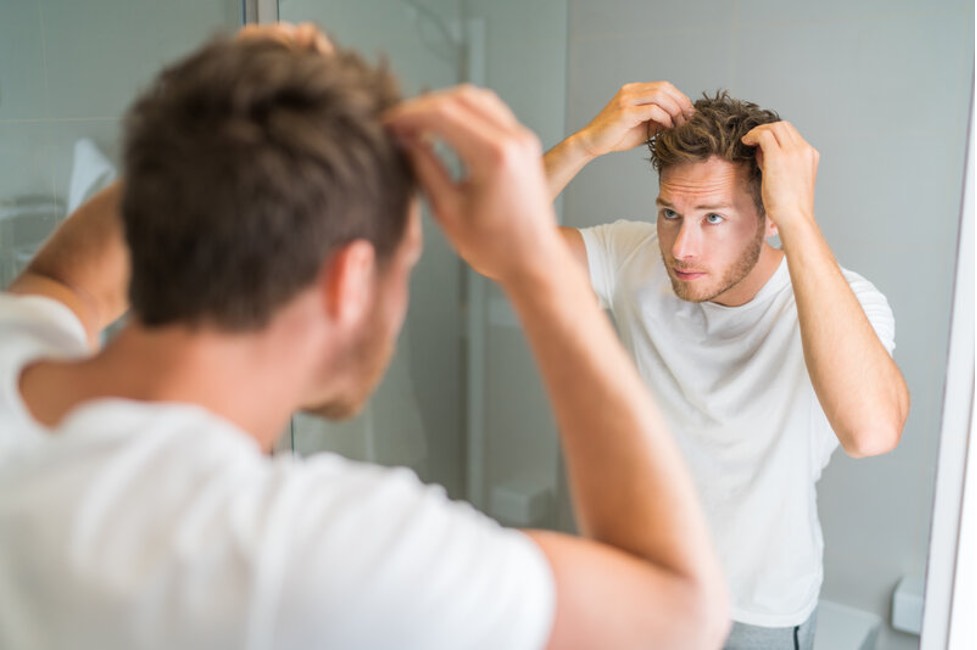 If you want to make your hair look even better, then you should add a base product to it while it's still wet, such as a mousse or a serum. When these base products are used correctly, they have a real impact on the finished style.
5- Switch to Matte Hair Products When Your Hair Starts to Thin
As you reach your thirties, you'll probably notice that your hair starts to thin on top. If you already use a styling gel or paste, then it's worth swapping to a matte product. This is because a matte gel will absorb light, and this helps make your hair look a little thicker.
In addition, matte products are also great for adding texture and volume to your hair, so you may find it's easier to create layers with a matte paste than it is with a wet-look gel.
6- Keep Products to a Minimum
When you're adding a styling gel or a wax to your hair, it can be tempting to add a lot in the belief that you'll get a stronger and better hold. However, this isn't always the case and you may find that you're damaging your hair by adding too much product, leading to hair neglect.
By using less product, not only will you find it easier to wash the product out of your hair (and prevent damage in the process), but you'll also achieve a better finish as your final style will look more natural.
7- Don't Over-Wash Your Hair
If you shower every day, it can be tempting to give your hair a wash every time you jump in. However, if you already have dry and brittle hair, then washing it every day will only dry it out more, leading to damage.
As a result, you should only wash your hair once or twice a week. If you wash your hair less often but add conditioner each time you wash, your hair will be smoother and healthier; plus, you'll protect your scalp.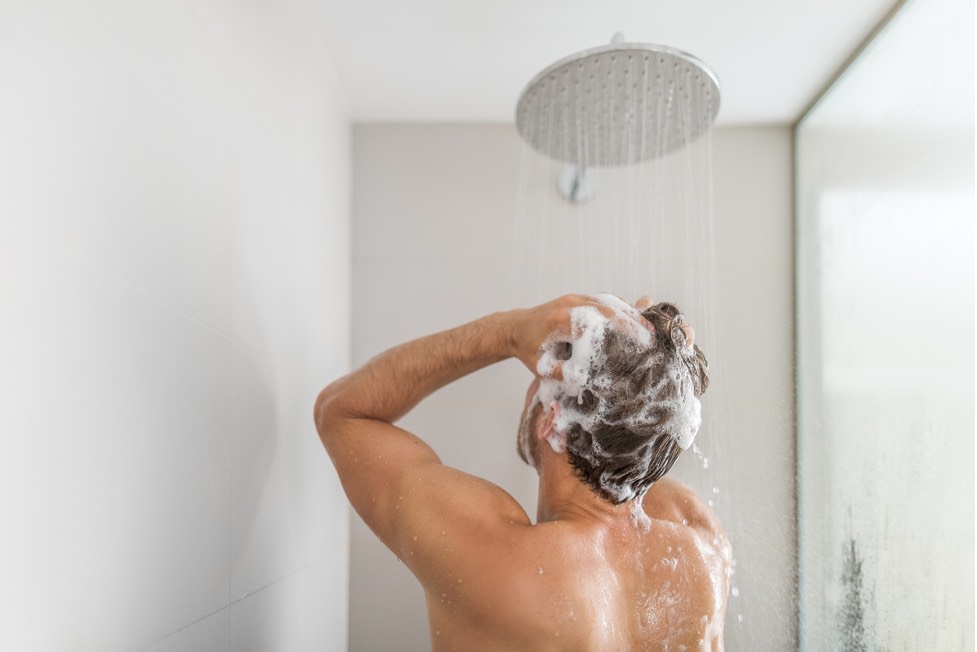 8- Add Shampoo to Dry Hair to Remove Wax
If you apply wax to your hair liberally, then you may find that you struggle to get it all out when you wash your hair. Sadly, if small remnants of wax remain on your head after you've washed your hair, then your hair may break.
Thankfully, there's a way to prevent this wax build-up. Once a week, you should apply shampoo to your hair when it's dry. Then, leave it on your head for a couple of minutes and wash it off. After this, you can shower as normal and apply one more lot of shampoo to your wet hair. This helps breakdown the product and ensures that your hair is clean.
9- Never Rub Your Hair Dry
Most people rub their hair vigorously in order to dry it. However, not only does drying your hair like this not actually help it dry any quicker, but it also causes your hair to break. If you're already suffering from thinning hair, this can be disastrous.
As a result, you should pat your hair dry when it's wet. After all, your hair is at its weakest when it's wet, so it's prone to damage. By patting it dry, you'll avoid putting any extra stress on it and you'll make sure that you're not damaging your hair.
If you have time, just let it dry naturally and style it from there. Alternatively, if you're pushed for time and you plan to dry your hair using the hairdryer, you should never place it on the maximum setting. This will leave your hair looking frizzy and it will also cause damage. Although it will take longer to dry on the cool setting, your hair will look and feel better for it.
10- Dry Thinning Hair with a T-Shirt and Avoid Hats
If you're looking to preserve your thinning hair, then consider drying it with a cotton T-shirt rather than a towel. This is because T-shirts are a lot more delicate and they're less likely to cause damage than a thick towel.
For a similar reason, you should try to avoid wearing hats (even if you're slightly embarrassed by your thinning hair). This is because a hat actually makes the problem worse as your hair rubs against the fabric of the hat, causing it to pull and break.
11- Avoid Stress
OK, we admit this one is easier said than done. However, the more you stress, the more likely it is that your hair will start thinning. This is because stress tightens the scalp and usually means it isn't getting enough circulation to encourage hair growth.
Although avoiding stress is useful in its own way, some regular TLC is even more useful! So, consider getting a head massage every now and then. This can help to stimulate hair growth and it will give you the best chance of stopping your hair from thinning.
Follow these male hair care tips and you'll keep your hair looking stronger and thicker for longer. Thankfully, hair care for men is slightly more straightforward than it is for women, but this doesn't mean that your hair doesn't require any attention at all. Instead, you need to be careful about how you manage your hair and establish a proper care routine.